I love butter. I scramble my eggs in it, I pan fry my veggies in it, I baste my chicken with it. I reckon in our household of two we get through easily a block a week.
A heart attack waiting to happen? Far from it. My cholesterol levels were declared the envy of my nutritionist last time I got them checked out.
Another fan of butter is The Bulletproof Exec. I came across this awesome butter infographic the other day which I just had to share. It beautifully summarises everything I'd ever want to say about butter: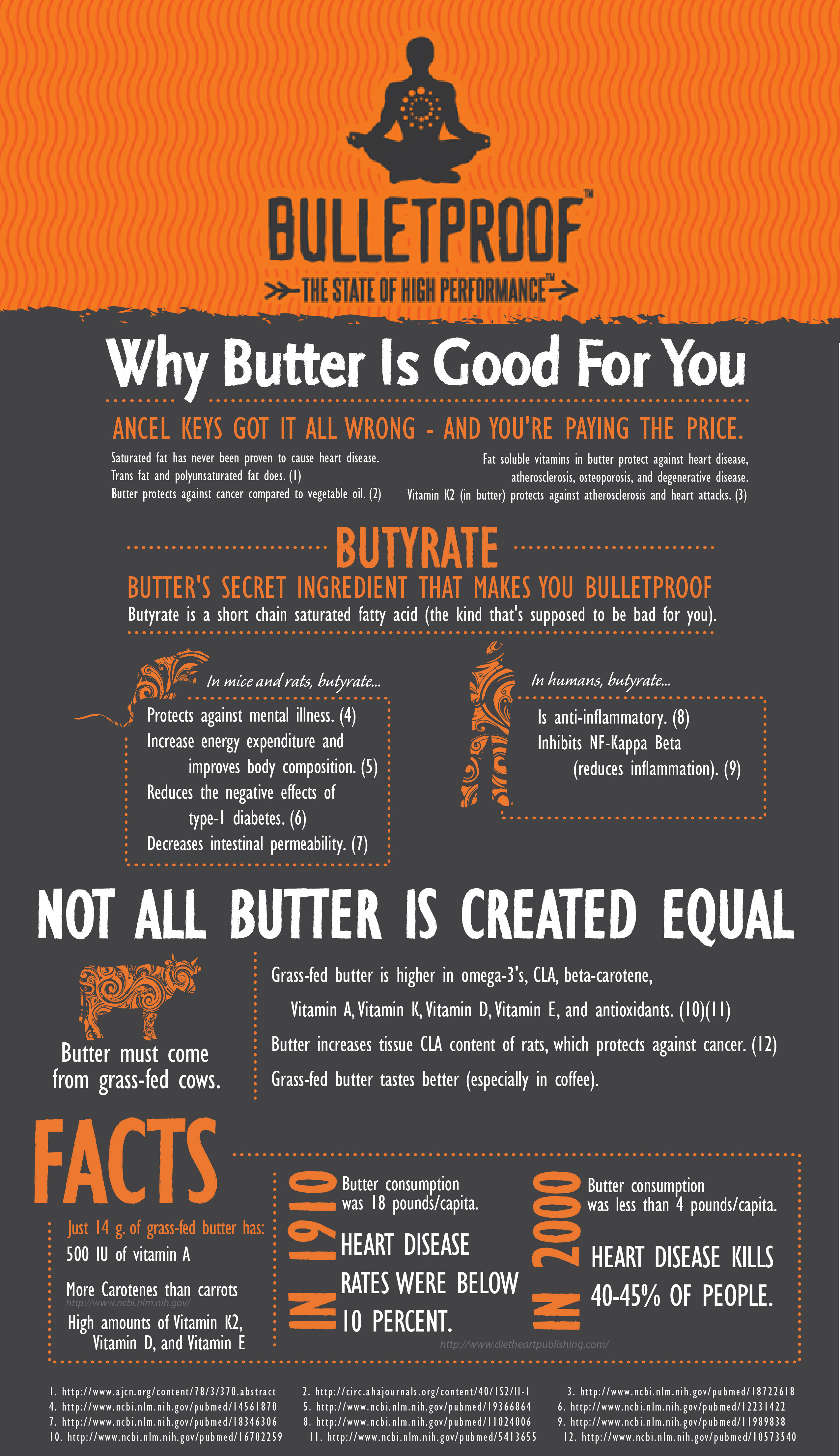 The key take away here however is, as ever, quality counts and not all butters are equal.
My favourite UK brand is Kerry Gold as one of the few grass fed varieties that is so readily available: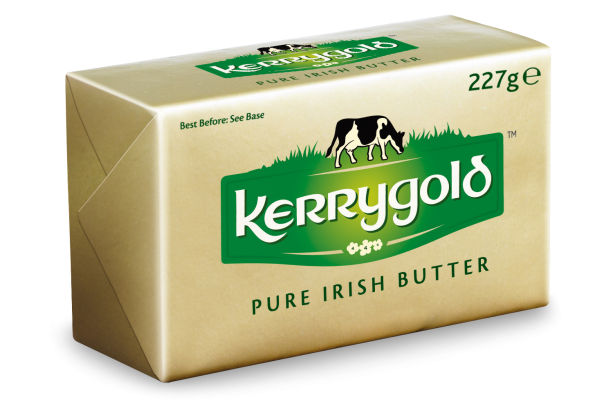 A local Welsh hero is this fella: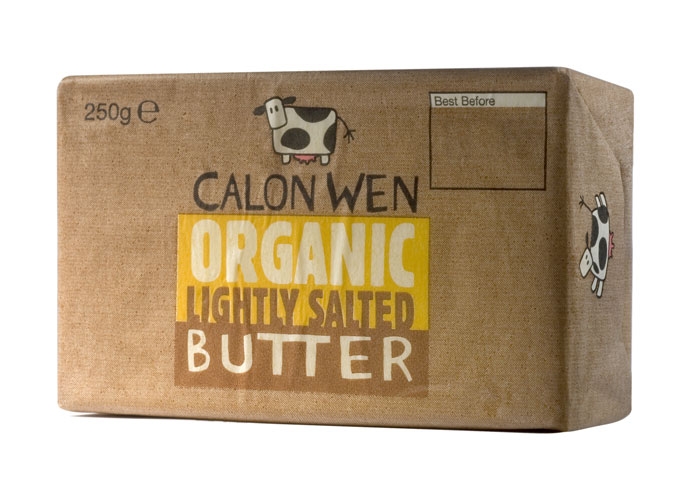 You may even like to try the Bulletproof Exec's infamous coffee with butter… Don't knock it til you've tried it…
Now do yourself a favour and have a dollop of butter with whatever you're eating today.