A recent visit to the wonderful Fish at 85 made me think a lot about our gill-bearing friends.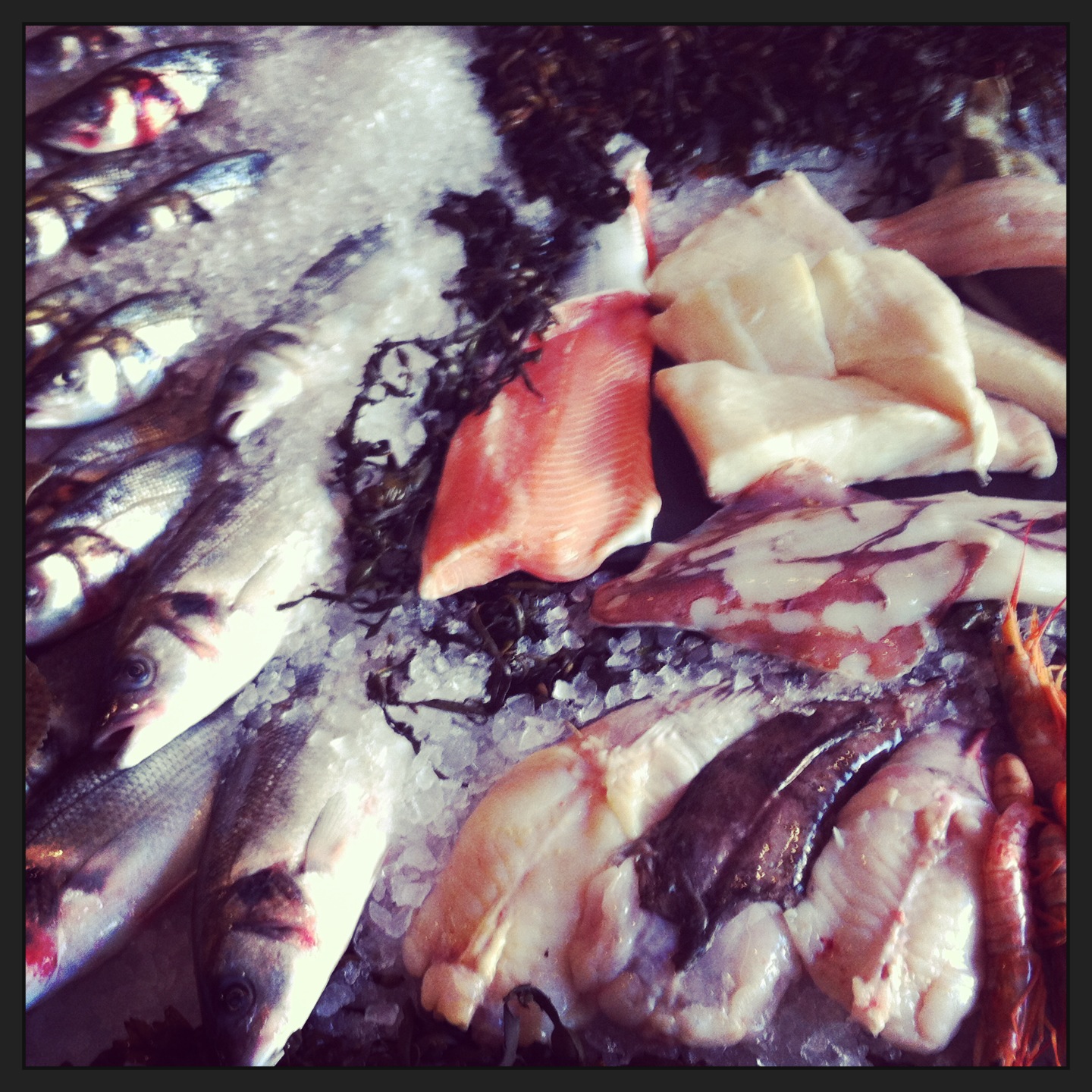 It took me years to get into fish and I have no idea why. These days I can't get enough of it. Both my parents enjoyed fish when I was growing up and often chose it at restaurants. My Mum's mackarel pate was a Christmas staple (lashings of double cream, grind after grind of black pepper…) and a firm family favourite, but it pretty much stopped there – aside from calarmare on Meditterean sea fronts during summer holidays.
Fish is an immensity. In 2011, under the watchful eye of My Momentum, I had a week of just eating fish (along with selected fruits, veggies and good fats) and dropped 10 lbs (my husband, 15 lbs). I kept it off. But for me now it's about so much more than fish for fat loss.
Spend some time exploring this wonderful section of SeaFish's site all around the health benefits of fish. In the meantime, here's some of my favourite reasons why fish is awesome:
Fish is an immense source of protein
If you eat the oily fellas, you're also getting a ton of 'good' fat in the process
Eating the less oily lean white fish, such as cod and haddock, is the perfect supper to keep you lean – more on that here
Seabass suppers rule: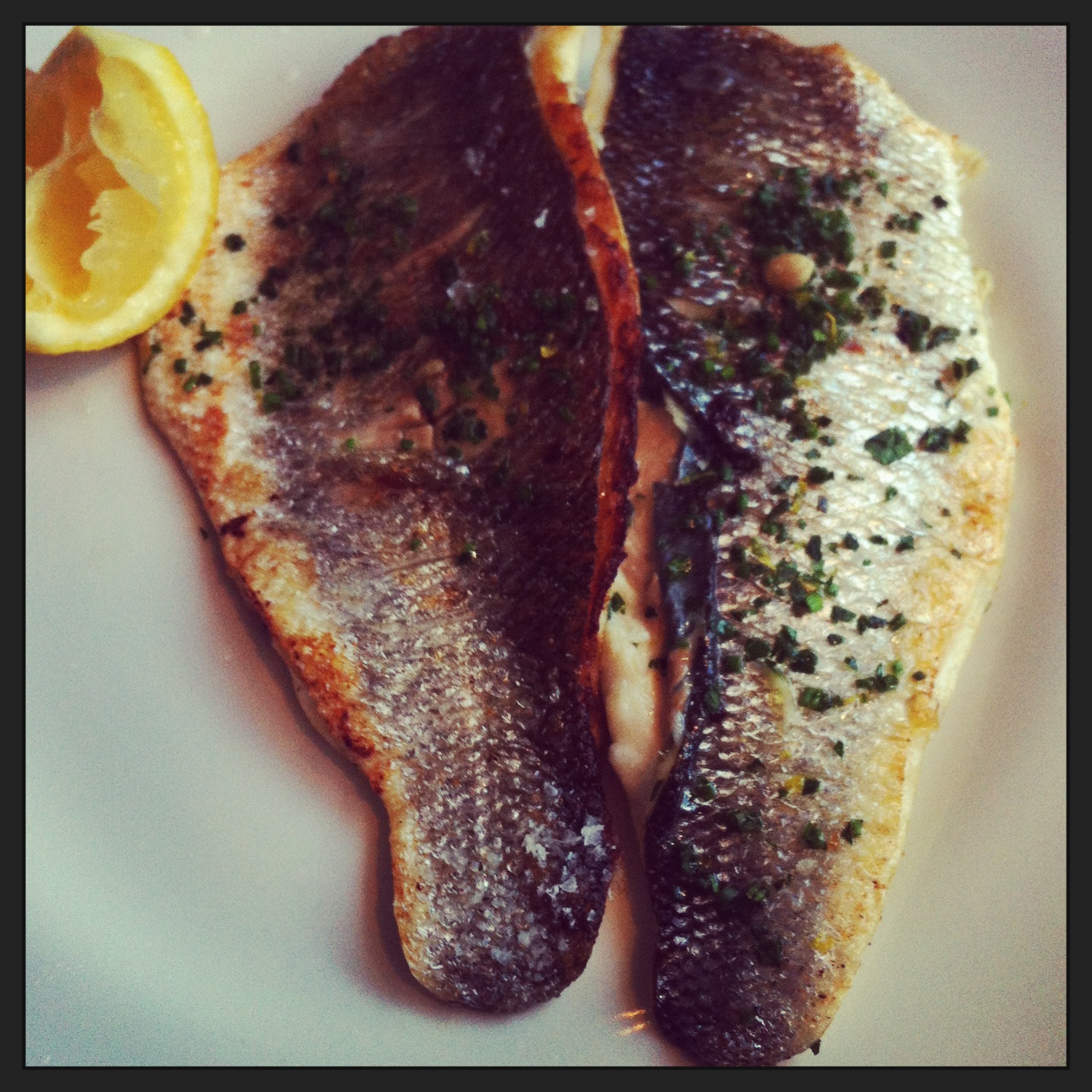 Fish packs one seriously nutrient-rich punch. In fish you'll find:
– Iodine, essential for the thyroid gland, to control growth and metabolism
– Selenium, used to make enzymes that protect cell walls from cancer-causing free radicals; it also helps protect DNA from radiation and some chemicals
– Zinc, in shellfish, which helps keep muscles healthy, boosts the immune system and contributes to reproductive health
– Shellfish is also an excellent source of vitamin A – for healthy skin and eyes. Vitamin D, will also help the body absorb calcium, resulting in strong teeth and bones
So what's stopping more of us eating fish? Here's some of the reasons I think some of us are less keen on eating fish:
It's expensive
It smells
"I don't know what to do with it"
It tastes fishy
Fish is boring / tasteless
"I never know if it's cooked properly"
"No one else in my family will eat it"
I'm too scared to try it
"The head freaks me out  on my plate / there's too many bones"
Steak's better
I'll be back tomorrow with the second post in this series that addresses each of those 10 points in a bid to help us all eat more fish.
Huge credit where credit's due to Sea Fish and their incredible site that has provided some excellent facts to support this piece.