Ok, before I open the flood gates so wide as to potentially drown myself, let me make something absolutely clear here: I AM NOT PRO GMO.
Right, onwards…
Regular followers of this blog will know I love a Chipotle treat. I've been there twice this year already – pretty good going considering I made my first trip in only April. The Burrito Bowl ticks all my 'part time Paleo' boxes.
I was pretty cut up to read this piece from the Huffington Post earlier today.
Chipotle is using GMO ingredients.
My initial reaction on reading this piece went something like this: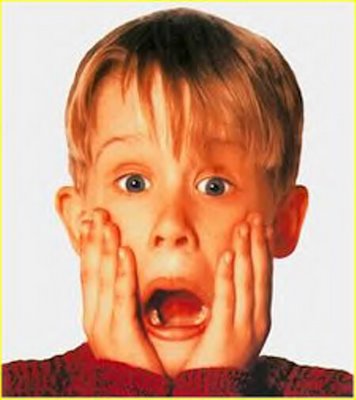 And then I got just slightly more rational and starting thinking a bit more.
Earlier in the day this Tweet from the BBC's Fergus Walsh had caught my attention. My views on this new labelling system aside, what hit me was the opt out of Cadbury's and Coca-Cola. Potentially not in the least bit surprising but it's the absolute polar opposite of what Chipotle has been called out for – that is 'fessing up to what's actually in their products.
From my initial "oh my God you evil, evil people no thanks to you I have eaten a ton of GMO cr@p" I moved on to "hats off Chipotle, I seriously appreciate the information you've provided me with."
As consumers it's our right to choose. We make a vote with our fork at every meal we sit down to eat. No one forces us to buy a Chipotle burrito. We are given the freedom to make purchasing decisions based on the information we are (or are not as the case too often is) provided with.
Chipotle will unfortunately be known as 'that burrito joint that uses GMO ingredients'. But what about every other tortilla wrap establishment? My cilantro's on them not really being any different (but I'd of course love to hear otherwise) given the nature of the burrito's standard make up.
This post isn't about whether Chipotle's use of GMO ingredients is right or not. It's not about whether such ingredients are avoidable. Nor is it about joining the explosive GMO debate. It's about honesty, it's about transparency and it's about us as consumers deserving so much more from those we buy our food from.
Thanks to Chipotle for their engagement via Twitter earlier.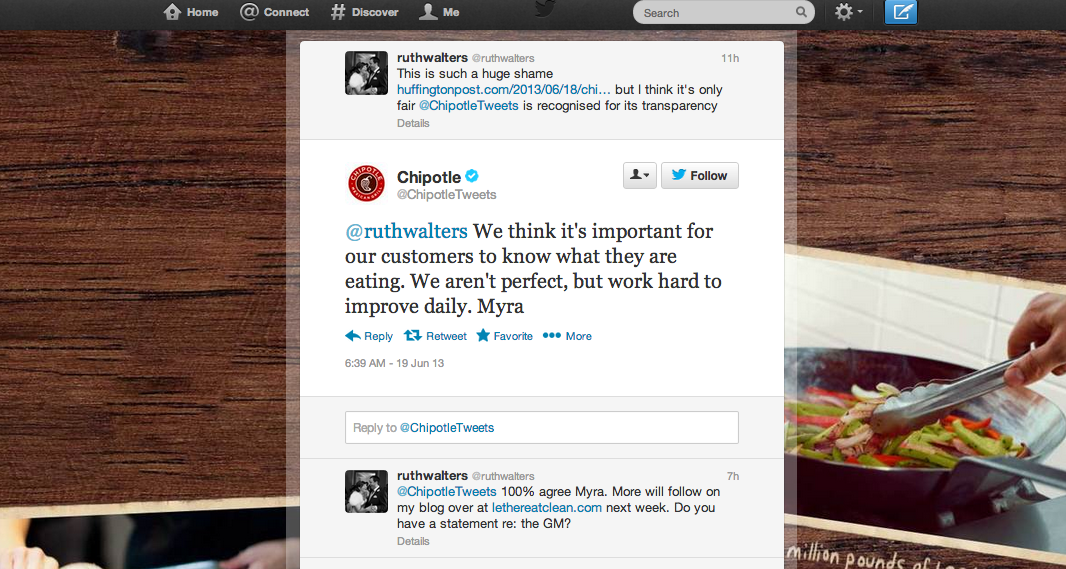 Did you see this article today? Will it make you think twice before eating at Chipotle?