A special edition that captures what freelance life has brought with it.
I read some awesome things (started with that Guardian cover article  and chose Jay Rayner's offering from my summer reading pile), I worked out (twice a day in some cases) – two of which were new work outs (spinning and a kettle bells session), one of which was a series of agonising hill sprints in the rain; I pulled together some proposals (top secret), I opened a 'I'm now a freelancer' bank account, I got my name added to my husband's account (woo! / better later than never…), I upgraded to an iPhone (white. Petrified of getting it a. dirty b. the inevitability of me smashing it), I earned some money, I spent money (*whispers so the husband doesn't hear* in the Boden & Cath Kidston sales), I got invited to write two guest blog posts here and here, I met new people, I bumped into old acquaintances, I visited my Grandparents, I spoke to former colleagues as we found our way together through the freelance jungle, I volunteered for some summer house sitting, I tightened the screws on my nutrition a bit (too many weekend visitors of late…), I got to bed earlier. I smiled. I smiled a lot.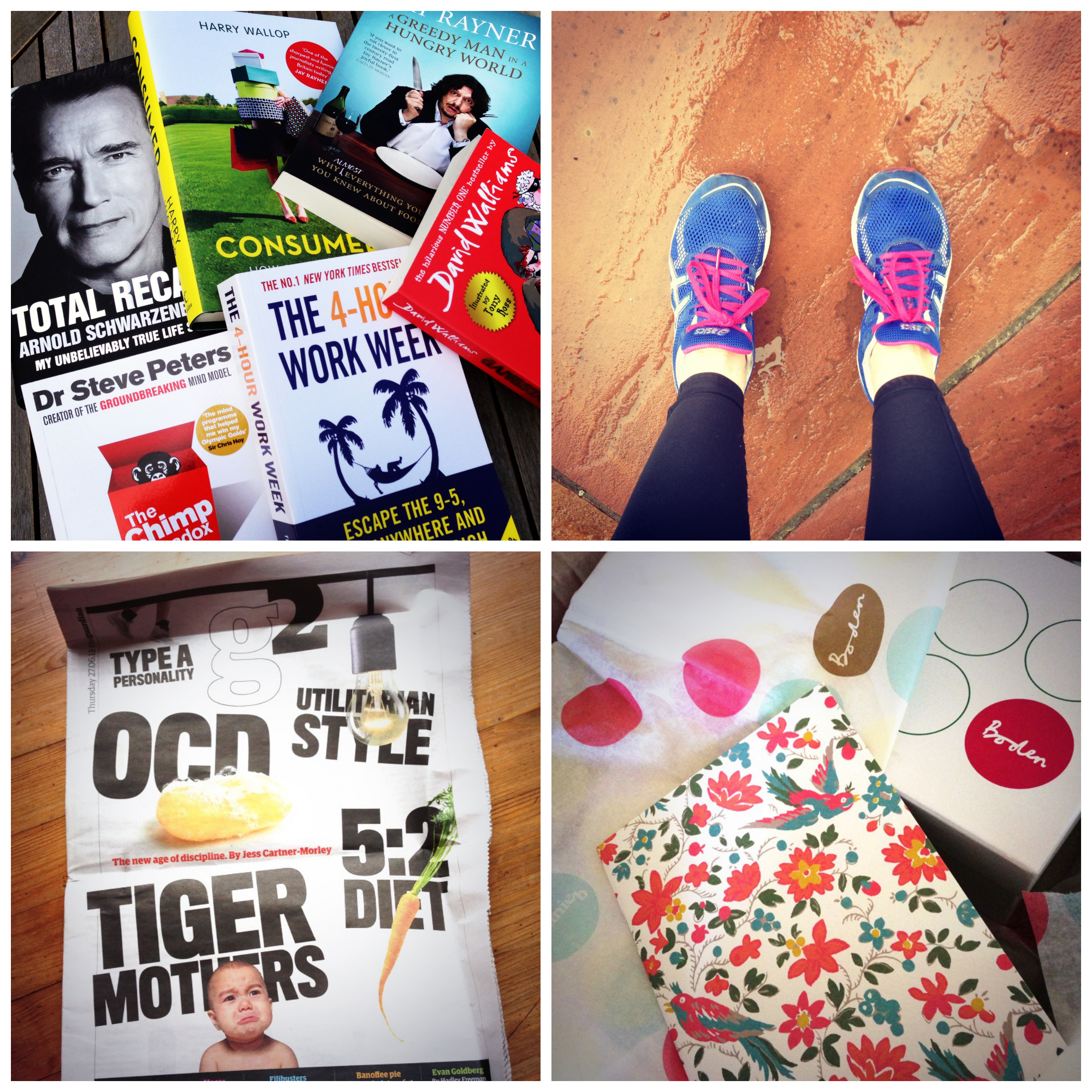 This is definitely what the new life, the good life is all about. Here's to the promised heat wave ahead!
What's in store for you this weekend?