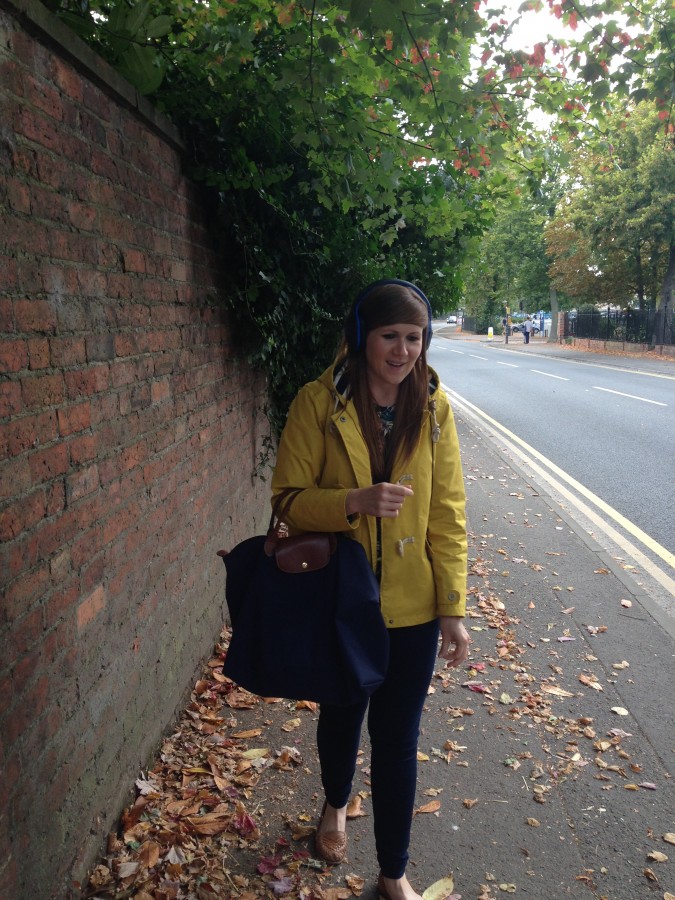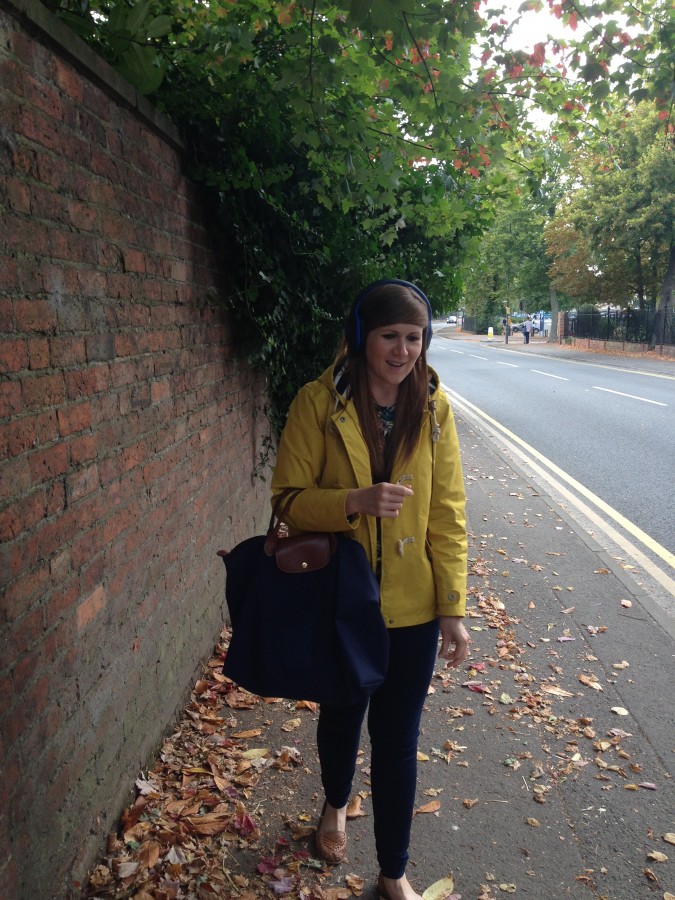 I love a good walk. We're blessed with some incredible scenery in South Wales. Take a right out of our house and you're in the direction of the coast. Left and it's the mountains. But that kind of rambling and meandering takes planning and organisation. What's much easier is fulfilling my commitment to a daily 30 minute brisk walk in my neighbourhood. The only downside being you can't justify a picnic!
For 19-64 year olds, NHS guidelines currently recommend at least 150 minutes (2 hours and 30 minutes) of moderate-intensity aerobic activity such as cycling or fast walking every week so splitting this into 30 minute chunks is a far more manageable way to keep the blood nicely pumping.
Alongside my studies I work three days a week in the heart of Cardiff's Bay area. Office door to bus stop it's a 30 minute trot to hitch a ride back the remainder of the way. But those 30 minutes are wonderful. Torrential rain or blinding sunshine it punctuates the day so perfectly. It's a chance for the mind to wander but what makes me really happy is the same spirit lifting play list I fire up come 4:30pm.
So next time you've got half hour on your hands and chance to stretch your legs why not put one foot in front of the other to the beat of:
1. Message In A Bottle – The Police
Every single marathon I ever ran started with this track on my iPod. Back then it was a perfect pace setter as everyone got into their stride and the crowds cleared. On my walk home it paves the way for a gorgeous evening and just sounds like sunshine.
2. I Gotta Feeling – The Black Eyed Peas
This track reminds me of so many incredible weddings I've been to. A guaranteed dance floor filler and a chorus lacking in any lyrical complication which means it's almost a crime not to sing along.
3. Happy – Pharrell Williams
Nearly four minutes of the most incredible therapy. Have you ever listened to this and not felt seriously awesome? Like a room without a roof… lalalalala
4. Dog Days Are Over – Florence + The Machine
For me this is a song of hope. It shatters my heart into a thousand pieces every time I hear it but makes me grateful I live an incredible life and even without her here, I'll still do all I can to make Mothership proud.
5. Dancing On The Ceiling – Lionel Richie
If I told you my now husband once drunkenly danced to this in his smalls he'd probably never iron a blouse for me again and make me wash up for life. As such, I'll just say it makes me chuckle every time I hear it…
6. Midnight City – M83
I know nothing about this band other than this single track. It's like nothing I'd ever normally listen to but saw a reference to it by a fellow nutrition blogger quite some time ago. It makes me want to walk in a slow mo, invincible fashion. I wish I'd made it to their Somerset House gig a couple of years back.
7. N*ggas In Paris – Jay-Z Feat Kanye West
Before scaling back on my CrossFit this was the soundtrack to so many of my workouts – as was the whole 'Watch The Throne' album in fact. It reminds me of heavy lifting, all the crazy marathon running and religious Paleo eating. My goals are a bit different now but I'm still proud – and determined to make a comeback before I'm collecting my pension.
Do you manage to fit in 30 minutes of walking a day?
**This is a sponsored post in conjunction with Soul. I was also provided with a pair of headphones pictured to review**