I remember being handed this t-shirt. It felt so good. I decided, for old times' sake to pull it on this morning and check the legs were still working ahead of Sunday.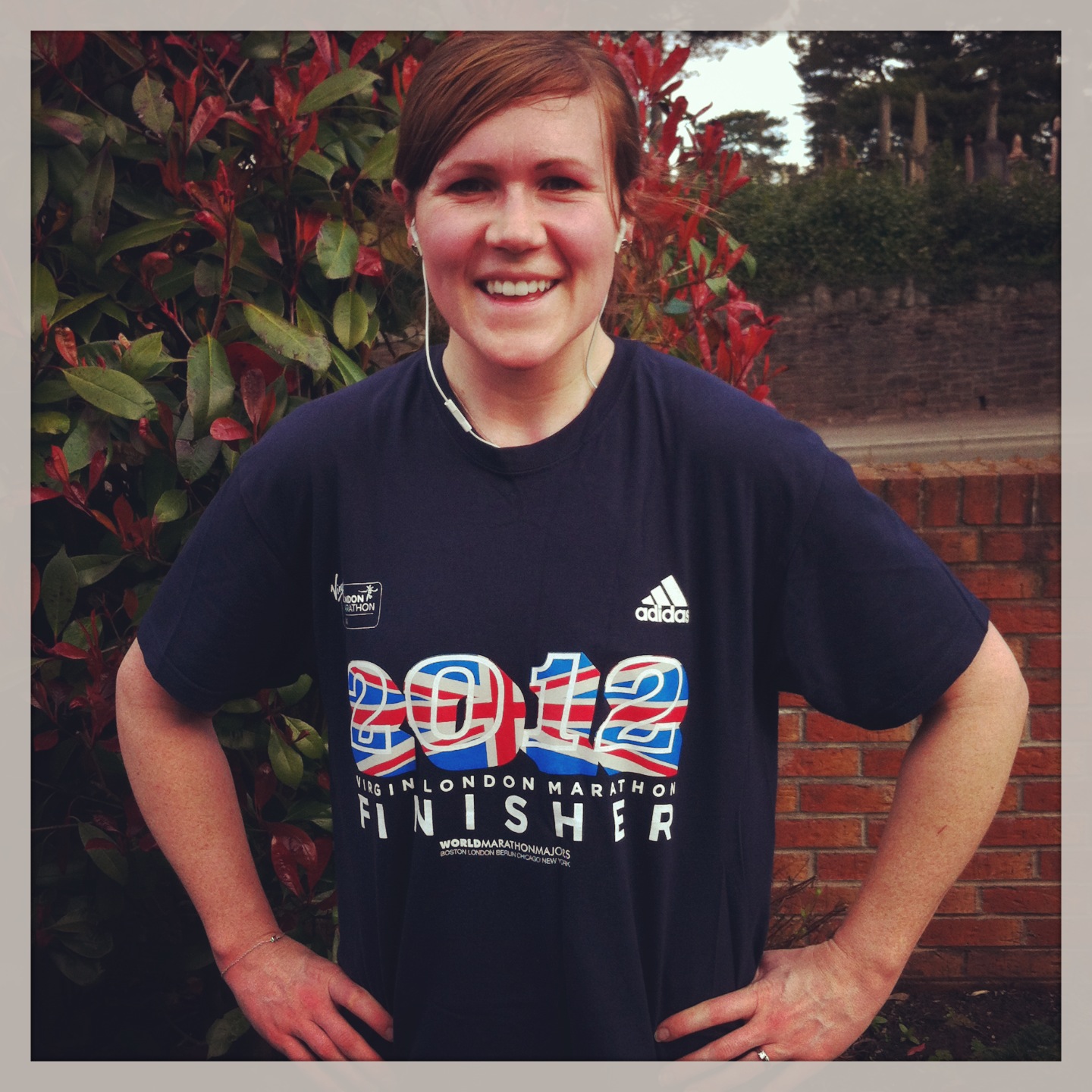 The sun was shining, my breakfast was nicely digested, I wasn't wearing a watch and I was simply trotting along and feeling pretty great about life – ironic really, given I was welling up in between strides.
Last year on completing London for the first time I put in a call to one of the most inspiring and encouraging people I've ever been blessed with to let her know I'd finished and that the champagne was open.
This year I won't be making that phone call.
As such, it may prove a bit of a tough 26.2 miles. Physically it'll go one way or another. I'm not going after a time, I'm hoping to keep up with little Sis and if my injury comes back to haunt me I may well be making friends with the St John Ambulance. Ce sera and all that.
But emotionally… Sheesh, I think we're all (there are three of us running) about to go through the ringer… This will be my husband's first marathon. Given how much he's loved the training (oh, how I jest…) it's safe to say he's doing this for no one other than Fi. Then Sis, also on her first marathon, down right determined to ensure she a) beats my 4:39:31 from last year and b) finds something within her to roll out a sprint finish that pips me to the post should I be able to keep up with her throughout.
As well as lugging ourselves round that course we carry with us the most incredible memories. We remember so fondly everything Fi did, loved and gave to us.
So, whilst our knackered depleted bodies may be crying out for a jelly baby we're probably best off with a tissue if you've got one. Kleenex, Ultra Soft, if you will. I'm nothing if not my Mother's daughter when it comes to demanding the best…
See you at the finish line.