I'm most definitely about as neurotic as they come. And as such, it's hardly surprising an excellent piece from Sunday Times Style at the weekend (below) got me thinking a lot. It's well worth a read.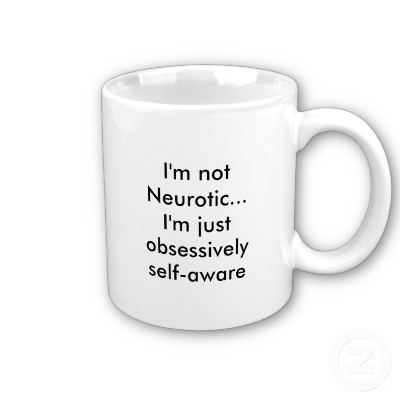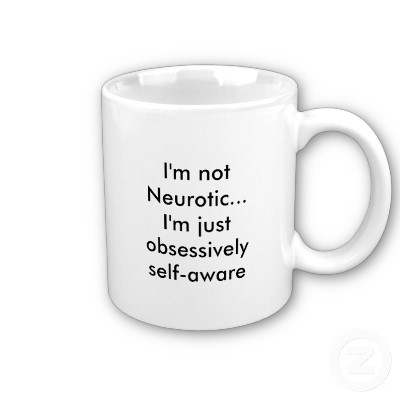 What I'm finding is the more I'm learning about nutrition the more my opinion changes every single day – and the more I just can't work out where I stand on a lot of things. Gawd help me once my four years of study at BCNH is up…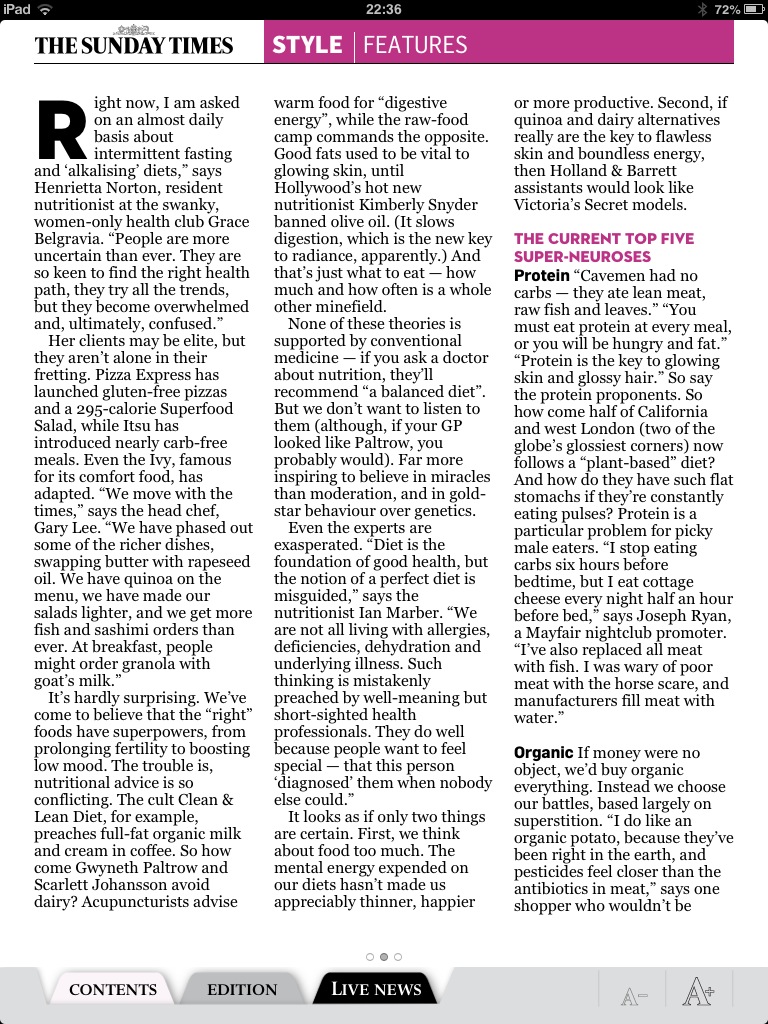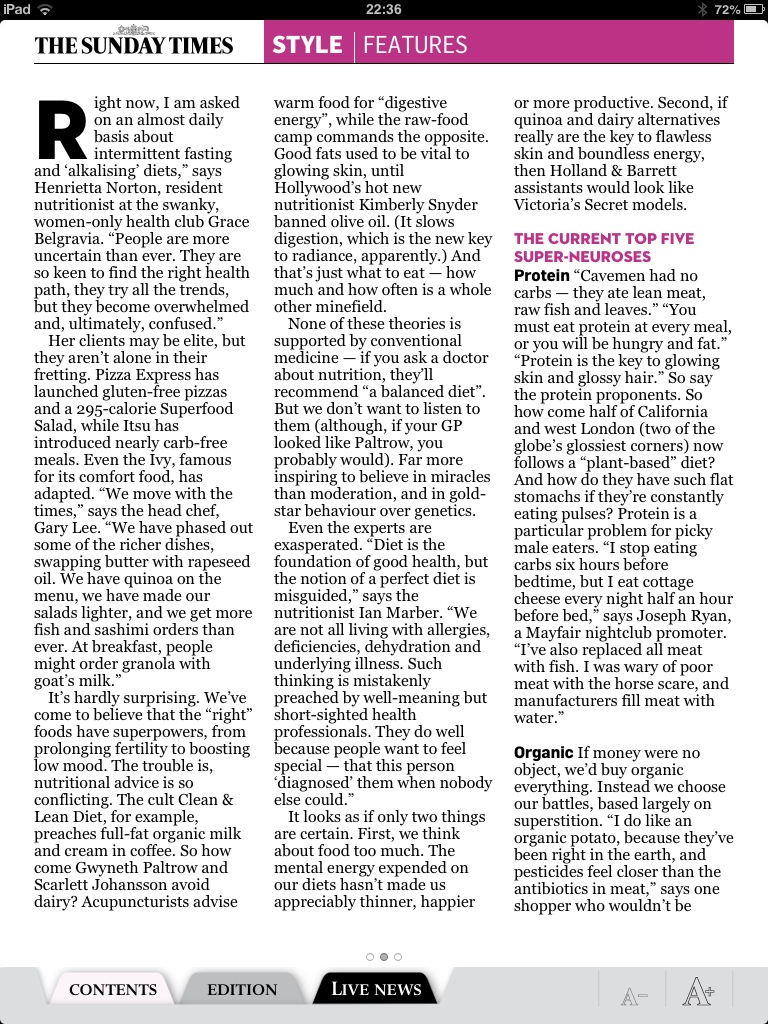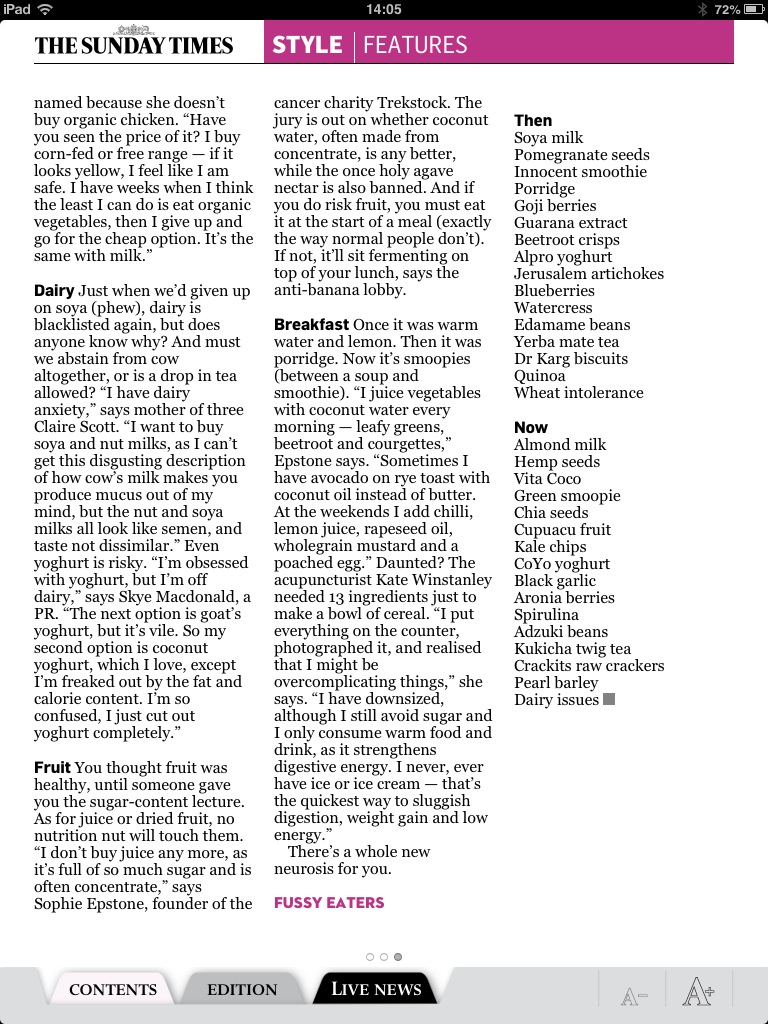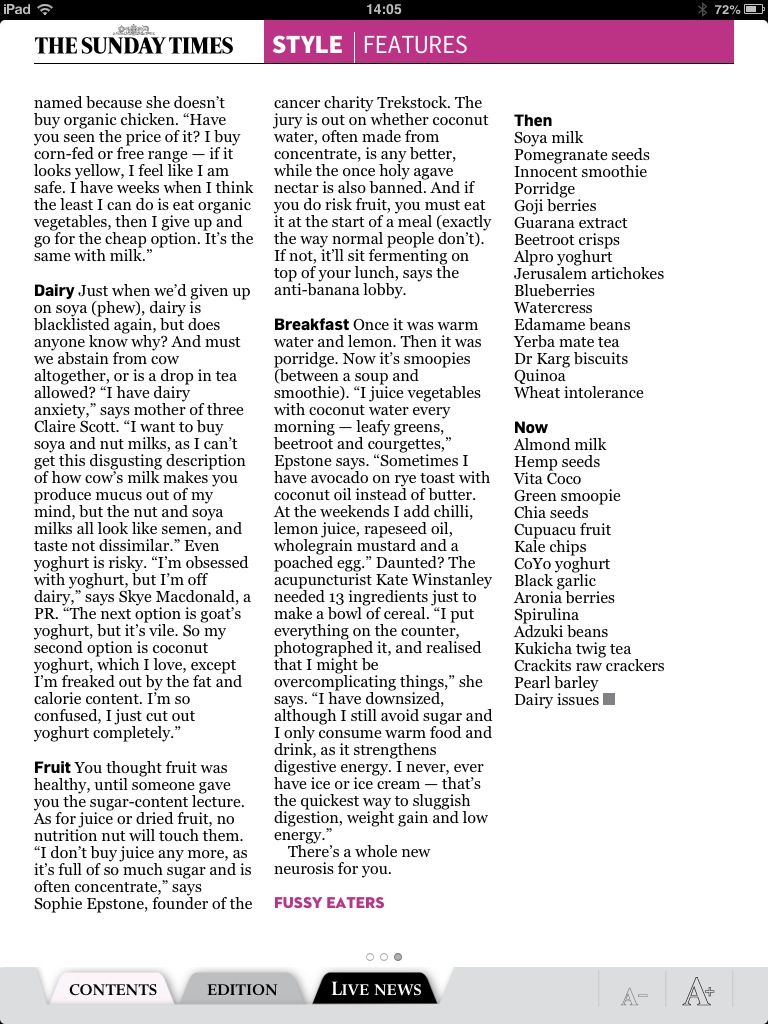 This article made me think about my current stance on a lot of (nutritional) things – and it'll probably give you lots of insight into who I once was.
I've never given intermittent fasting a go but my Twitter and Facebook feeds are awash with folks going down the 5:2 route
I constantly wonder if the 'pH solution' really is the solution. And how my life without apparently acid inducing roast lamb and strong black coffee wouldn't be worth living
I saw the Pizza Express sandwich board outside their resto for their new gluten free menu recently. My thoughts were 'oh, another one'
I love Itsu. But their new low carb options have made me greedy – because last time I was in there I bought both the chicken salad AND the sushi. It was, in my defense, the day after the marathon mind you…
Just why would you go to The Ivy for quinoa?
I was surprised to find 'Clean & Lean' on a friend's kitchen shelf recently – she 100% didn't need it for fat loss but it was great to hear how she'd enjoyed cooking from it and really enjoyed the benefits of a diet based around more whole foods
If I drink milk it's always organic and full fat. I love cream, but not in my coffee, it makes it go cold. I once used to measure out a daily allocation of 250ml of skimmed to have in tea throughout the day
I had a 'heated discussion' with a good friend over Sunday lunch a couple of weeks ago on Gwynnie and her new book – I'm not going there again
This week I've actually thought about eating more raw food – as I worry I'm bashing the nutrients out with every steamed veggie I eat at dinner time
I eat fat. Tonnes of it. Butter is awesome. I might as well bathe in olive oil. Never heard of the latter being bad for digestion
I wish, more than anything, I knew what the 'perfect' diet was
A London-based GP once turned me away from getting my vitamin and mineral levels checked, calling me 'obsessed' and 'neurotic'…
Telling your peers you have a 'nutritionist' is the new middle class badge of honour
Can you think about food too much?
I eat more meat than most, I'm currently trying to eat more and more fish
I've thought so long and hard about the organic debate before
I've never drunk soya milk (thank Gawd) but I did foolishly eat Quorn throughout my entire university years – except when I lived in France. The French are wise
I hate that Paleo cuts out dairy. I love Duchy's blue cap (cream on top) and gooey, stinky cheese
Coyo is awesome. Several years back I would never, ever have touched coconut due to its high calorie content. Those days of counting are long gone
I have no more than 2 pieces of fruit a day, homemade freshly squeezed orange juice on an occasional weekend makes me really happy; I put coconut water in my post work out shake
My most regular breakfast is scrambled eggs
What do you eat now compared to say, five years ago?