Blogging's a funny old thing. It's massively enjoyable but it can sometimes prove a bit of a big commitment.
Believe it or not I feel a sense of responsibility to you guys. I want to do my best to keep inspiring you and sharing ideas. I've written multiple posts in my head this week but life got in the way and meant they didn't make their way to the keyboard.
I front loaded my week with a ton of work (freelance flexibility totally ROCKS) to allow for some Sister Time at the end of it.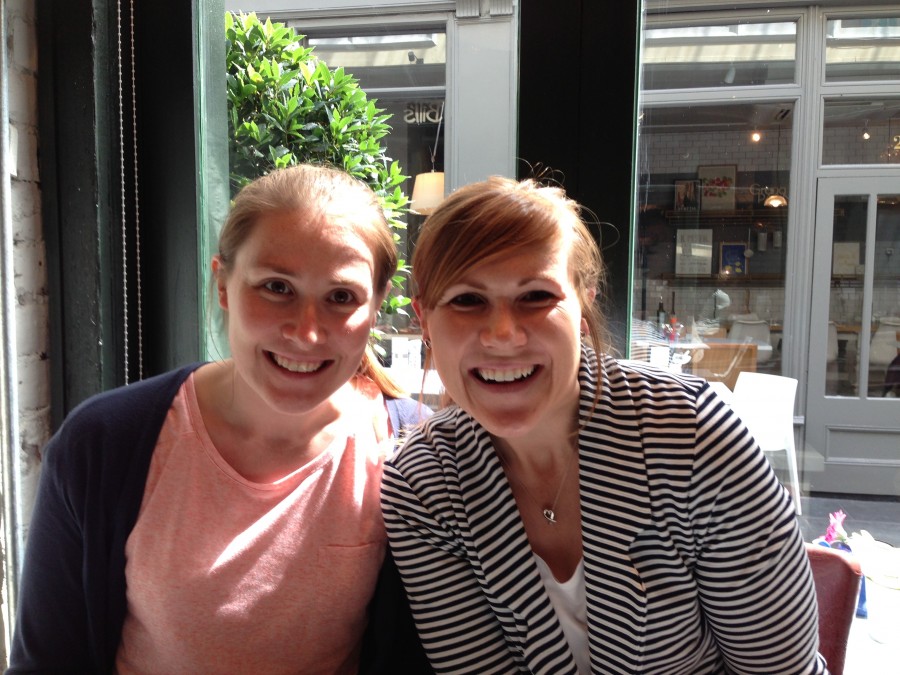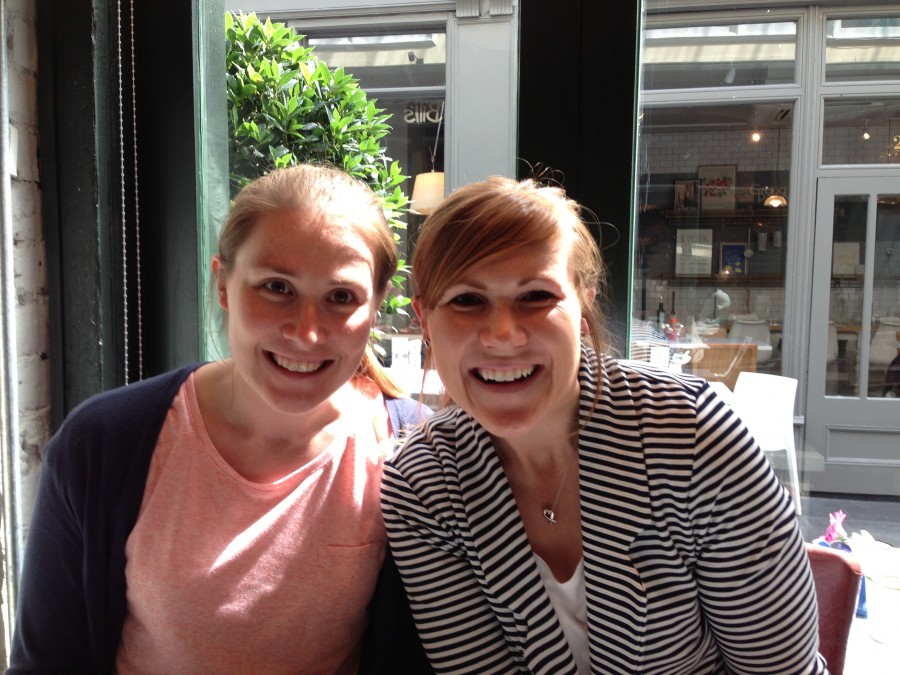 My younger and only sister is one of my biggest influencers. We're so similar and insanely different all at once. She's a cool headed strategist. I jump into everything feet first – and usually panic mid leap. I worship coffee. She can't start her day without a cup of tea. Folks say we look almost identical, our Mum always said we shared so few of the same features.
But what do we both really love? Really, really good food. So what did we do together? We ate, of course. Here's some of the highlights.
First up, brekkie. I've deliberately avoided bacon (so much research links processed meats to cancer) for a while now so this was a spot of tasty rebellion.
Treat breakfast just like any other meal and don't be afraid to load up on veggies. There's loads of ridiculous thoughts around what we should and shouldn't eat for breakfast. Think outside the cereal box. Believe it or not, one of the most nutritious and cost effective starts to the day is left overs from your dins the night before.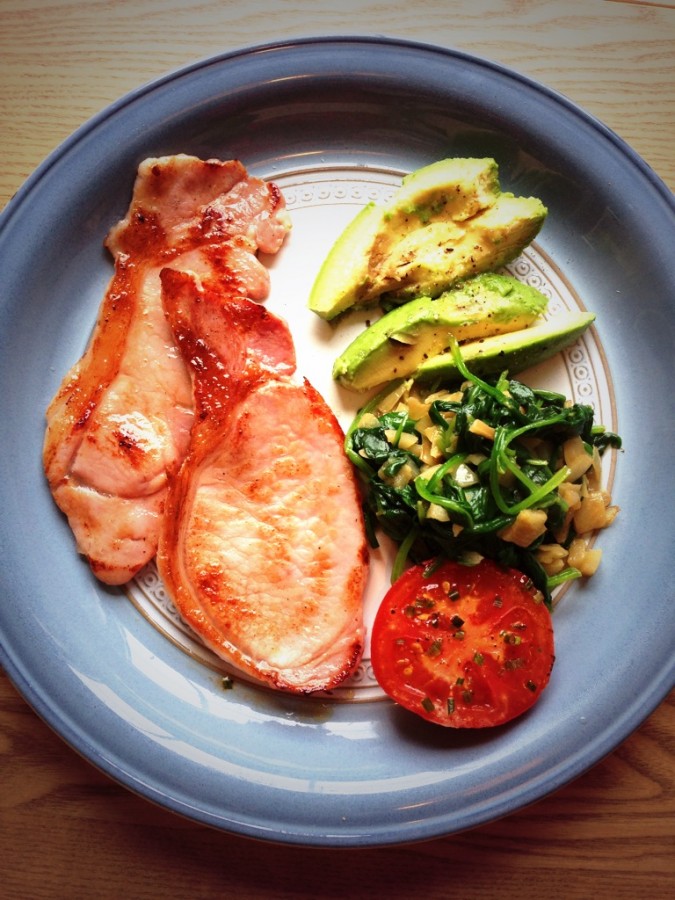 Lunch: we made our first trip to Bill's Cardiff together. I hadn't realised how many epic Let Her Eat Clean friendly choices Bill's boasts – I do however know their brunches are a Natural Kitchen Adventures fave.
This tuna steak, fennel, orange & quinoa salad was immense. As were the olives to nibble on ahead of the main event and the side of Tenderstem was cooked to crunchy perfection.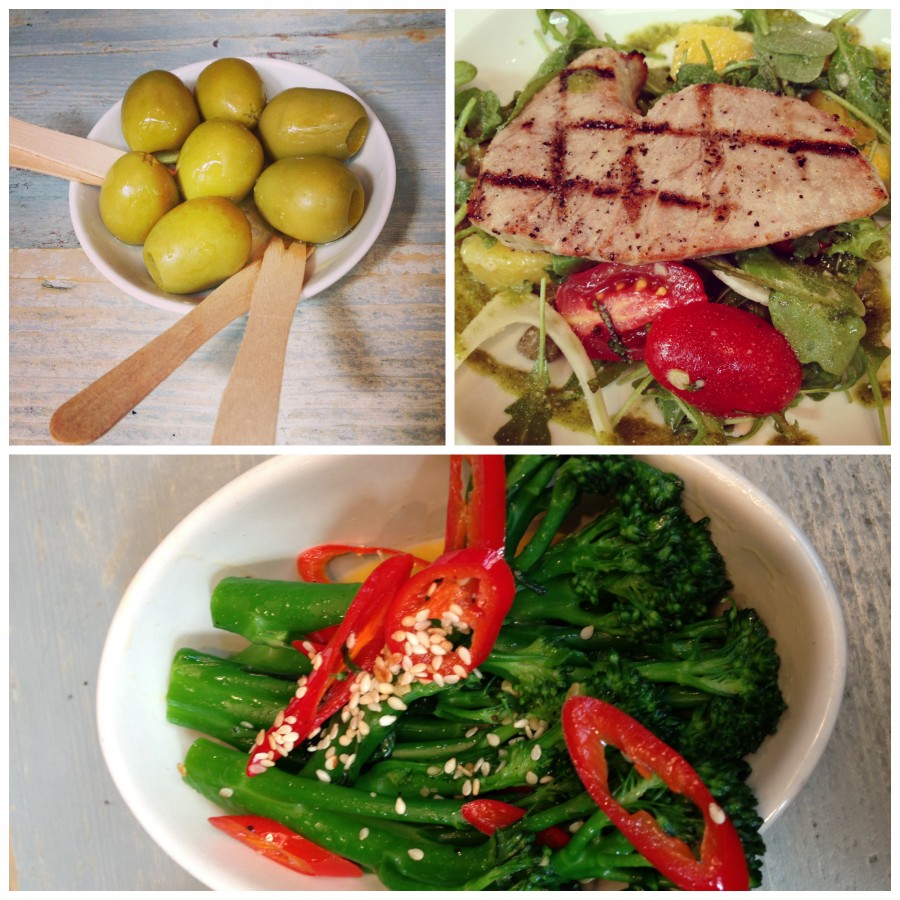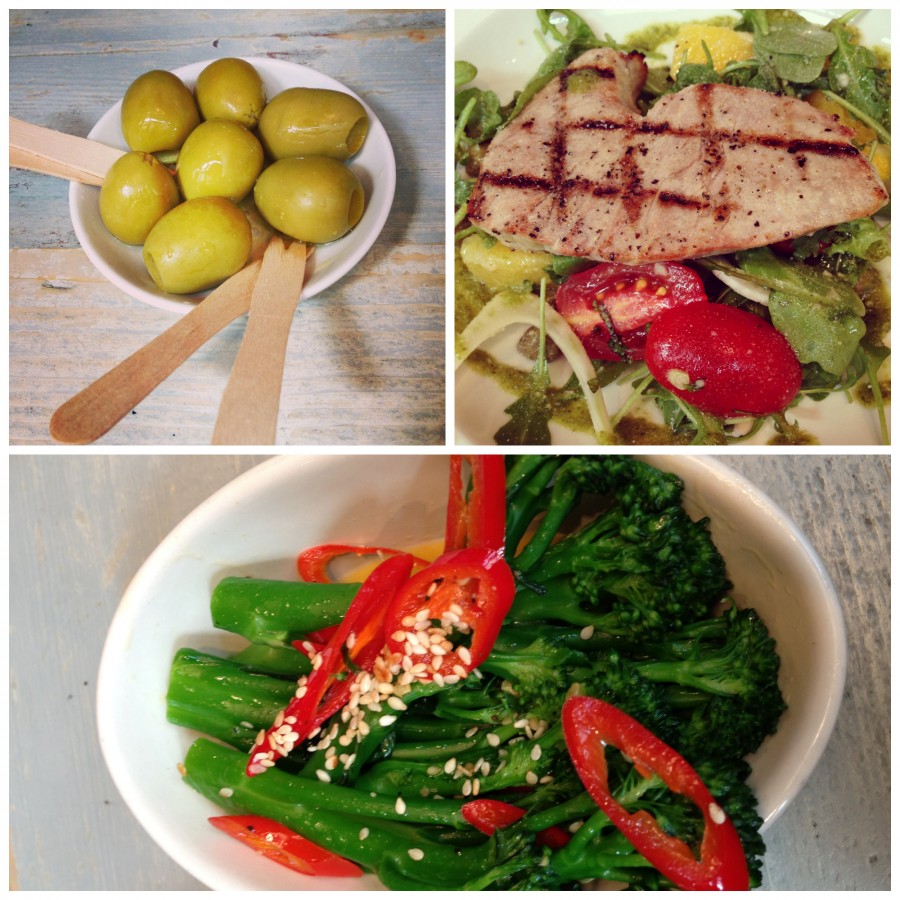 I also lucked out on my sister's boyfriend's anchovies. Apparently (he's a man of many facts, no references…) just 1 in 100 people like this salty, omega 3 loaded fish. I definitely tend to profit from the cast offs of most of my friends' Caesar salads!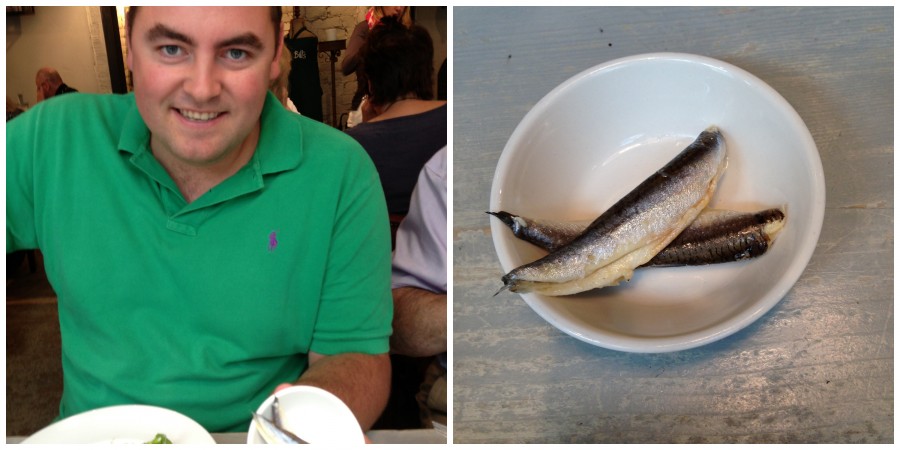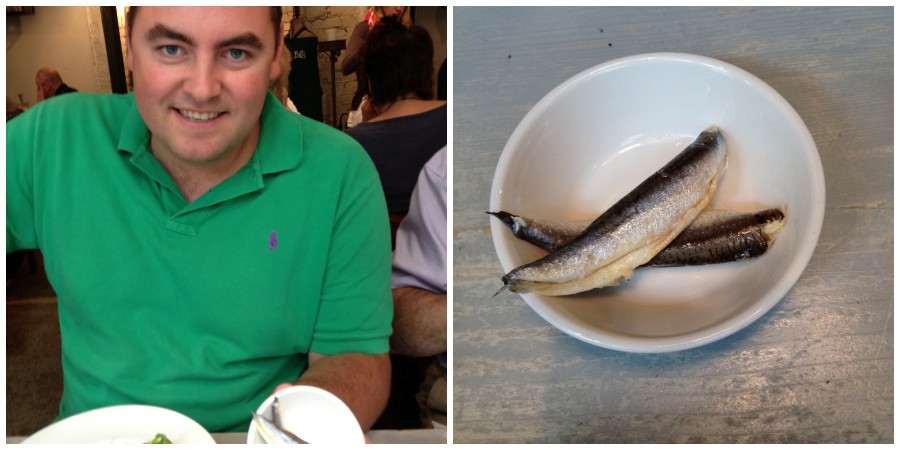 And so to round it all off at the place I feel serves Cardiff's best cup of coffee – which is ironically a tea room…
Waterloo Gardens is a gorgeous spot.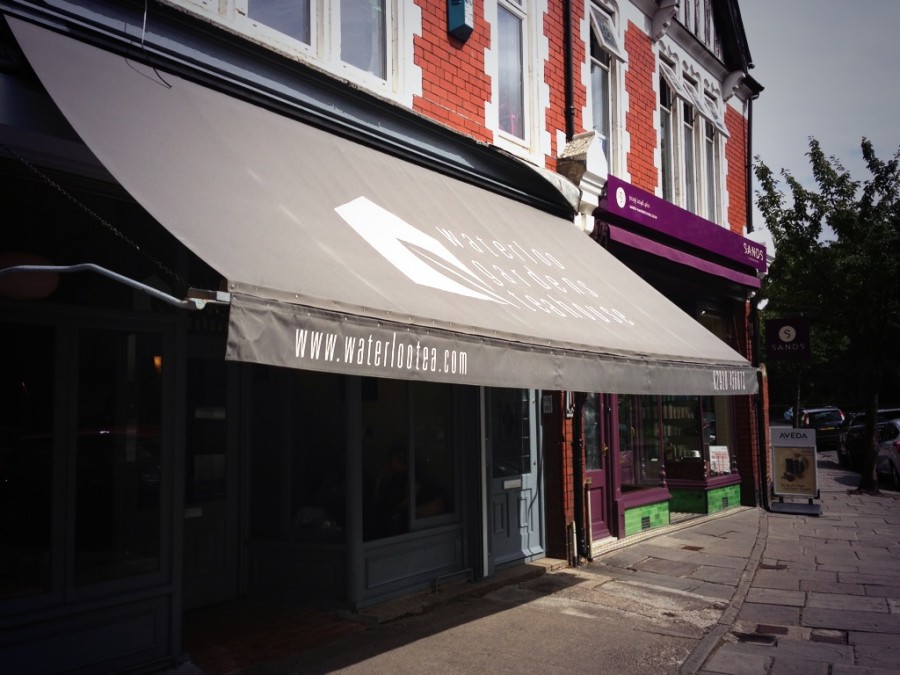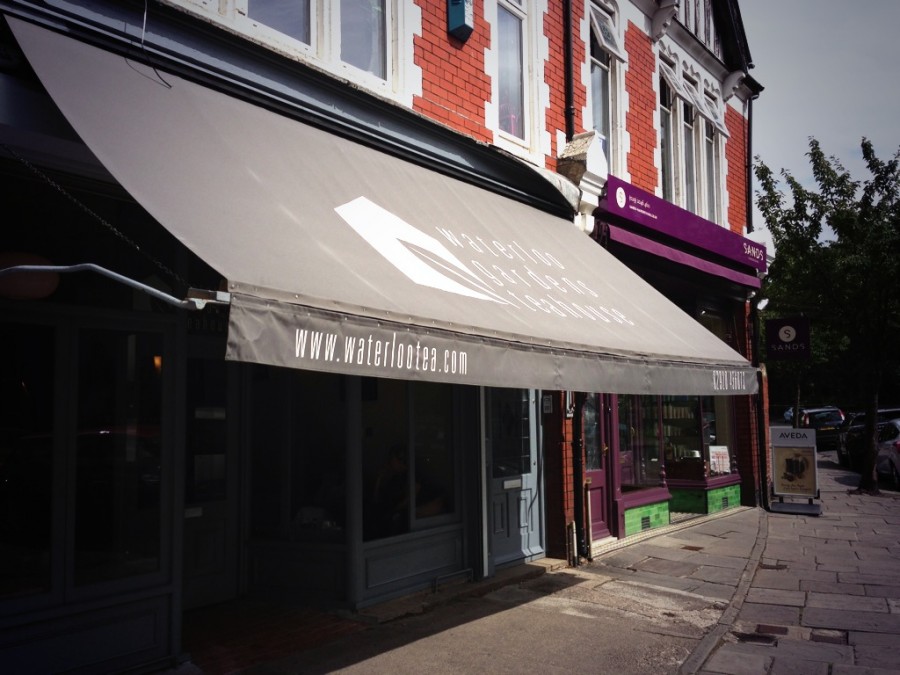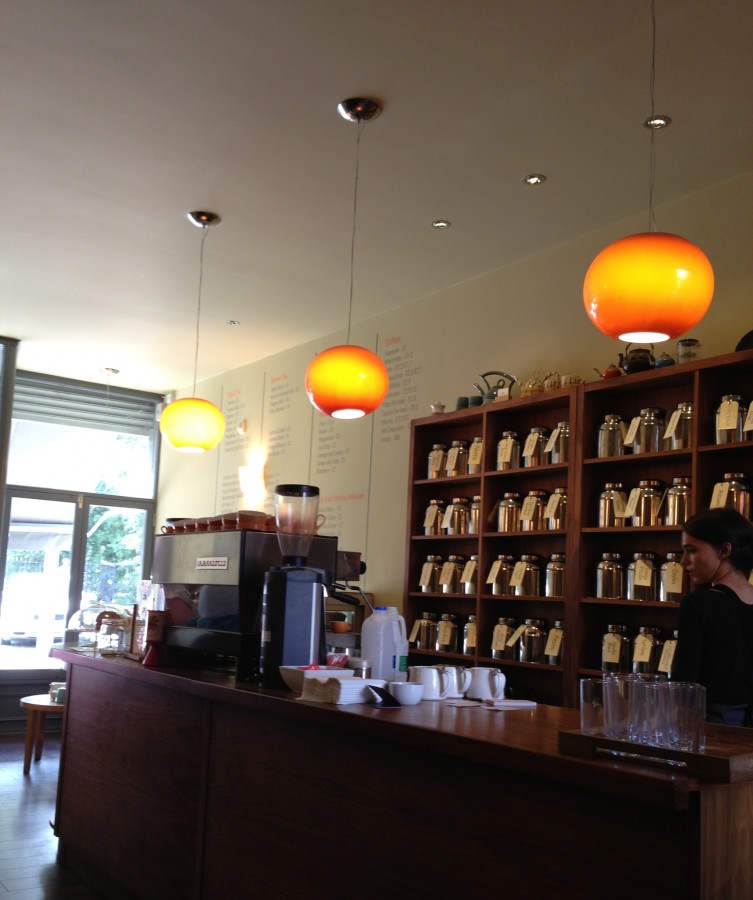 The selection of teas is unrivalled, the coffee always steamy and roasty and the cakes… Those cakes.
99% of them on offer are gluten free, there are Vegan options, dairy free options and gooey indulgent brownies should you so desire. I opted for the gluten free courgette & lime. What. a. treat!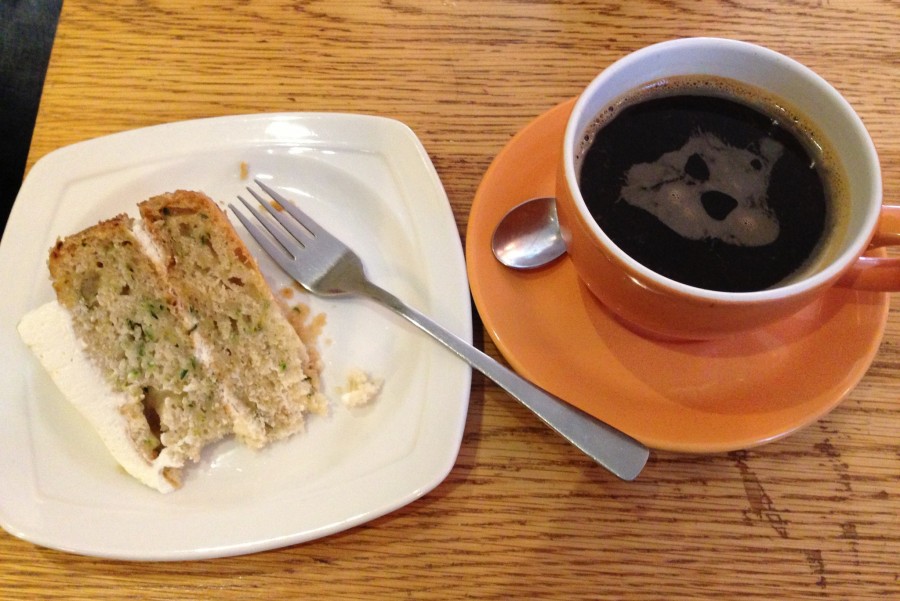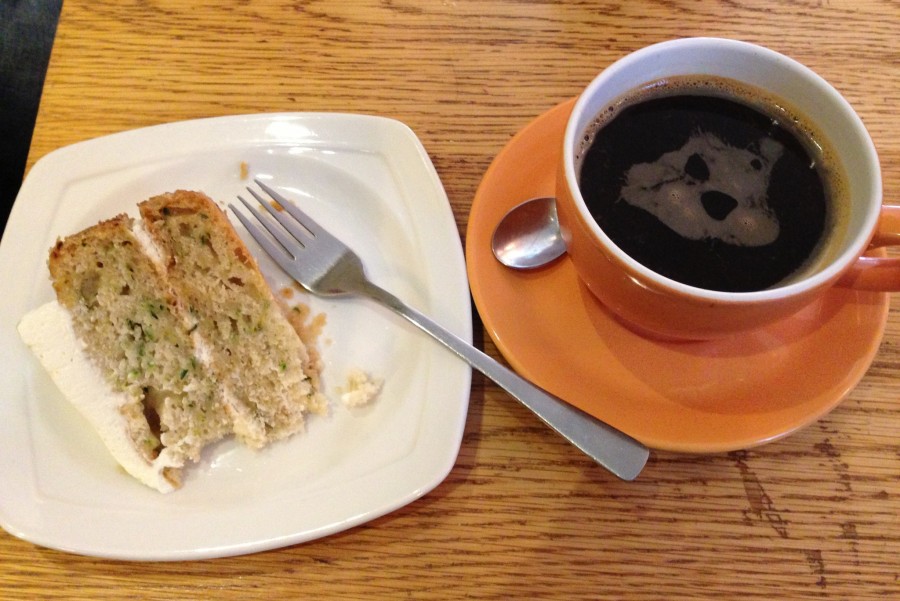 Sis heads off this evening so rest assured those promised posts are on their way. Next week we've had requests for posts on breakfast options and what exactly constitutes a healthy snack. Stand by!
Anything more you'd like to see covered here?