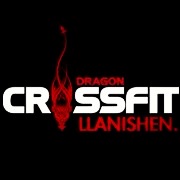 If you mention Dragon in CrossFitting circles in South Wales (or at least the ones I've moved in) you'll be met with:
"Yeh, they're really hard core."
"All a bit full on."
"They take it sooooooo seriously."
Talk to a Dragon CrossFit (DC) member and it's an entirely different story.
When I noticed DC had opened a new facility in Llanishen (a mere 100ish burpee broad jumps from my front door) I was determined to put any preconceptions behind me and take a look.
Two weeks later, I'm a fully fledged member and have been nothing short of mightily impressed with what I've seen.
I've received some pretty incredible coaching in my time but this has been a cut above. Every single work out has been delivered (irrespective of the coach) with the same unrivalled commitment to the session from the second the warm up begins until the mats are tidied away after the cool down. There have been laughs, smiles, a rigorous focus on technique, epic playlists, new PBs, detailed explanations and a bigger sense of achievement than I've felt for the past 6 months.
It would be fair to say DC advocates discipline and with discipline comes results. It's no coincidence DC churns out some of the best competing CrossFitters in the UK and beyond. It's no coincidence that after being politely told to stop nattering and 'get in the zone' I added 5kg to the 1RM back squat I had hit the week before. But at DC there is room for everyone – the 'hardcore' competitor and little old me that quite frankly just likes to get a bit feisty throwing a barbell around to some of Jay-Z's finest tracks.
Coaches pour heart and soul into every workout to give members the best they possibly can – and they certainly have the right to demand the same back. Chatting confined to the coffee shop from here on in, I promise.
The DC 60 Day Clean Living Challenge
By means of getting right back on post festive splurge track, I've signed up to The DC 60 Day Clean Living Challenge. More than just a Paleo Challenge by another name, a £60 sign up fee resulted in some rigorous body fat and fitness testing, some DC stash and entry into a brilliant online group that has most certainly been responsible for keeping me on the straight and narrow. Accountability is a truly wonderful thing. It's the first time I've eaten proper, strict Paleo in a long time. And whilst I'd be an absolute liar if I said I haven't missed a Friday night wedge of brie and dark chocolate washed down with a warming Pinot Noir (also, houmous still hasn't been declared Paleo?! WTAF?) I feel a combination of virtuous, energetic and right back in control of my diet, my training and my waistline. Heck, I even felt a hip bone this morning that I've not felt since circa November 2013.
More to follow at the end of the 60 days when perhaps I will have morphed into one of those hardcore, serious, full on CrossFitters DC is apparently so famous for…
Have you trained at Dragon CrossFit?