To mark National Vegetarian Week (from Monday 18th May) Ocado has very kindly lined us up with a meat free bounty to sustain us through seven plant-filled days.
A trip to London this weekend for my course means we've got started a little earlier but I promise I won't be secretly eating pepperoni when I'm there. Veggie options only and back to our fridgeful on my return and the remainder of the challenge. You can see some of the treats that have been in store so far via my Instagram account.
When the order arrived I was blown away not only by the generosity but the number of products I haven't necessarily tried before.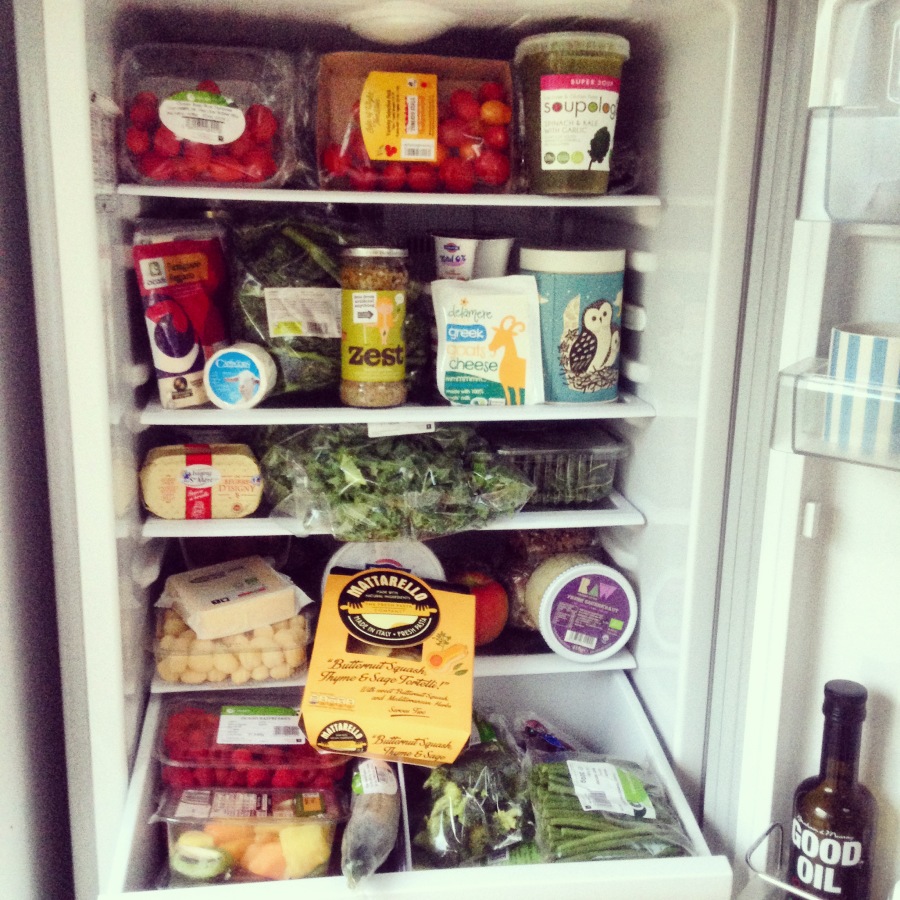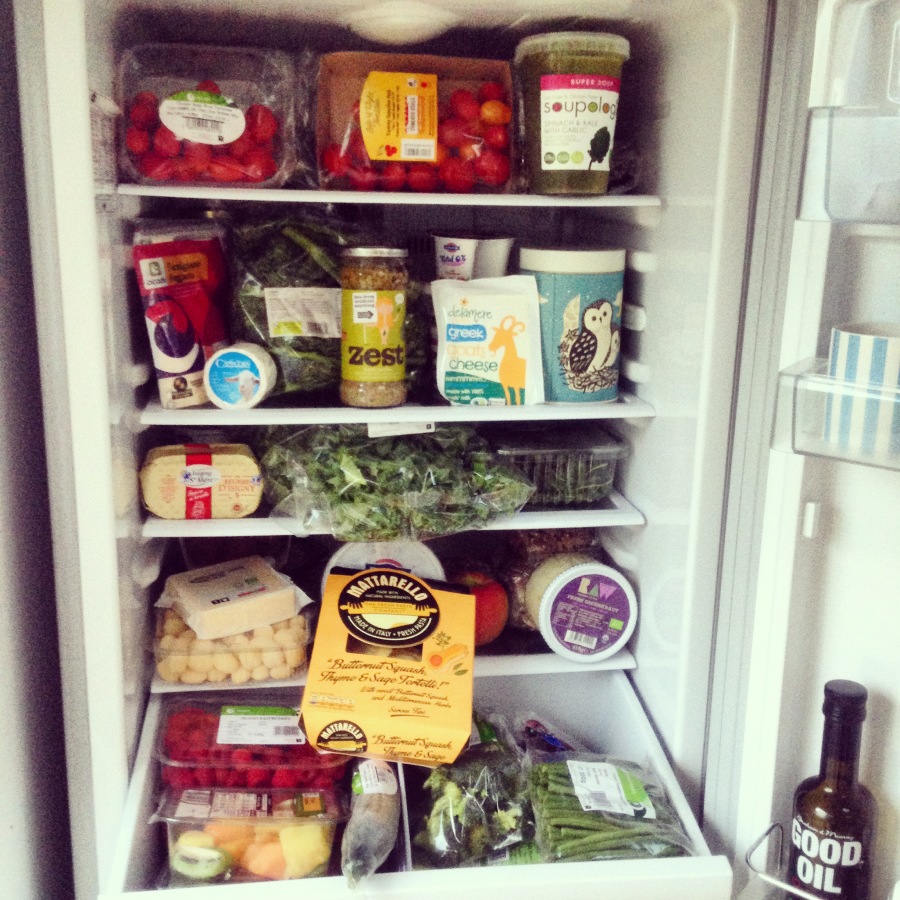 Talk about a fridgeful! 
I've been an Ocado shopper for yonks and often dip into the 'New' section of the store for a weekly treat. Even a new brand of almond butter set my breakfast world alight (I know, I should get out more) and sourdough from a proper French baker?! Brilliant. Likewise a vegan pesto free from any nasties. Divine.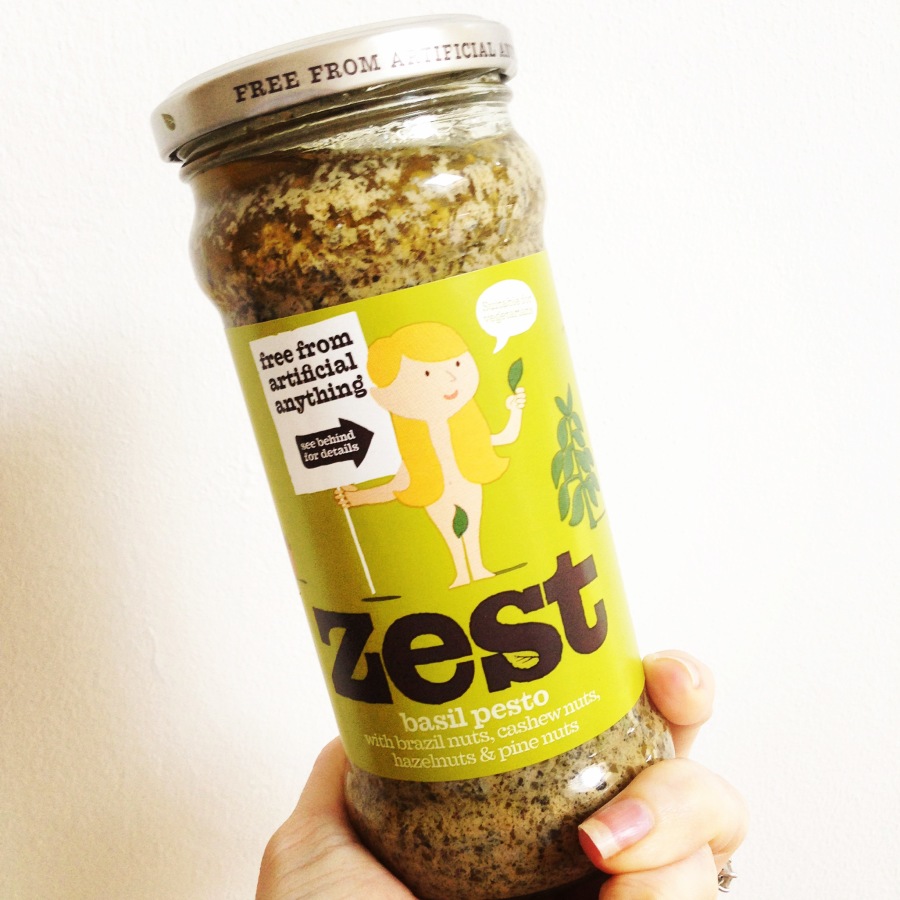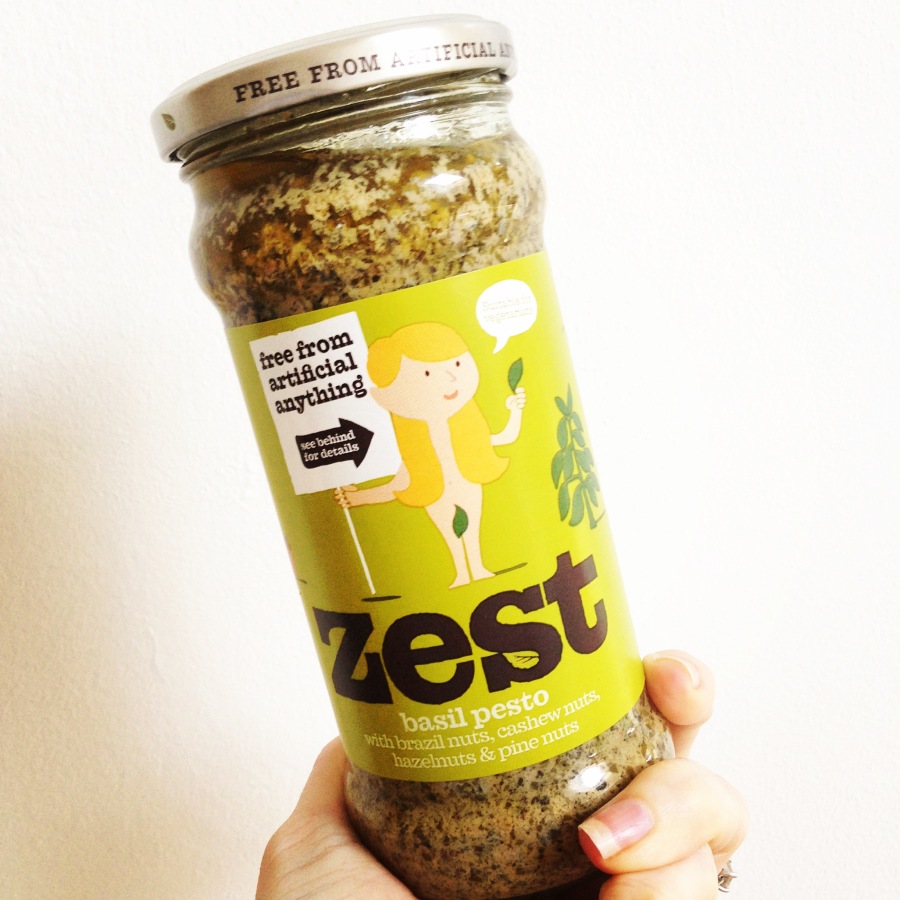 Zest vegan basil pesto 
For the challenge we've been equipped not only with our groceries but a super duper vegetarian meal planner for the week. I like to think I'm pretty adventurous in the kitchen as a keen cook, but there are lots of things (even simple packed lunch ideas) that I'd not necessarily thought of before and that inspiration has been much welcome – especially as my 25 week pregnant self tends to run out of steam and dinner ideas by the end of the day.
I'm dragging Andy along for the ride who, before I married him, told me "no real man eats avocado or watches One Born Every Minute by choice". I still went through with it and three plus years after our nuptials I'm dragging him along for the #vegchallenge. His thoughts on it all?
"My wife is many things. A comedian she is not.
That's how I knew she was deadly serious when she told me we were going vegetarian. After dusting off the Bumper Book of Vegetarian Cliches, I threw away my deodorant, dug out my Global Hyper-Colour t-shirt, grew a teeny tiny goatee and braced myself for a festival of flaccid funghi.
Ignoring the sniggers at the back – it's fair to say I'm a big fan of meat. Meat might be murder, but vegetarianism must be the work of a serial killer. Ruth is pitted in a constant battle to control my intake of red and processed meat, and it's fair to say that over recent years I've cut down on the amount I consume.
But this was a whole new kettle of figs."
Will our marriage survive the seitan stir fry…? Tune back in next week to find out how we get on.
 You can check out Ocado's new vegetarian shop here. A busy week for those folks as Ocado won Best Vegetarian Online Retailer [as voted by consumers] on Tuesday in The Veggie Awards.