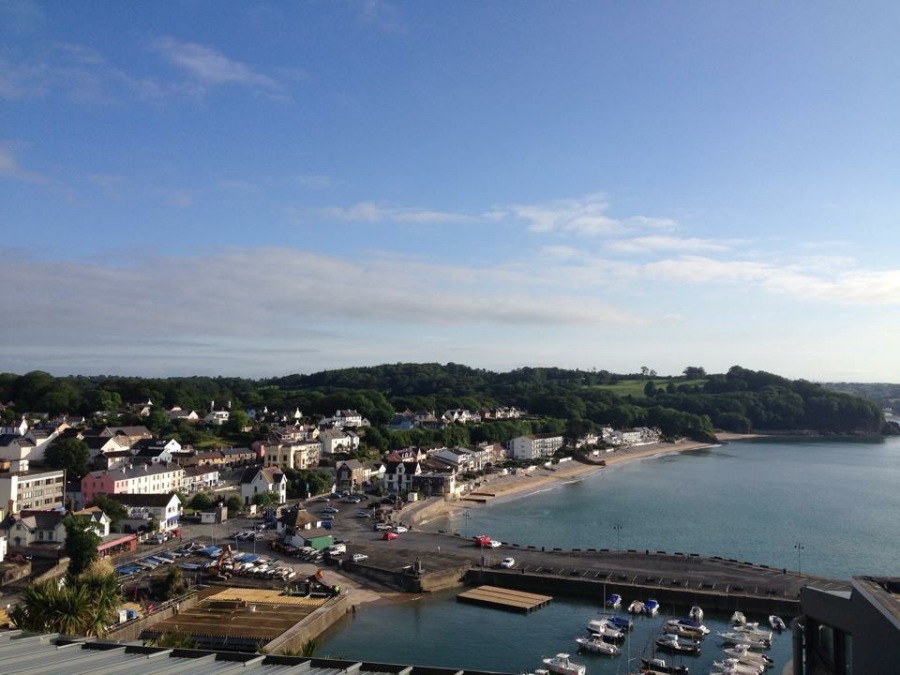 A baby moon with a view – Saundersfoot harbour
We're just back from a couple of days away on what's now very heavily marketed as "The Baby Moon". More of a coincidence than anything as Andy's birthday falls at the half way point in the year which can usually be relied upon to deliver good weather in the UK without the price hikes and swarms of people in high summer season. Always a great excuse to get away that this year it also happens to fall in the 30th week of my pregnancy.
The planned break very quickly turned into a last hoorah with leisurely lunches, slowly sipped [virgin] cocktails, a spa hotel, sea views, siestas, much reading, even more sitting. It was heavenly; most of the time. But there were pockets of unexpectedly more emotional time that I wasn't quite prepared for.
We're a bit of a dream team my husband and I. There's heck of a lot we're pretty useless at but as dab hands at outsourcing, we easily get by. Our unit of two works wonderfully with a very equal, unspoken division of household labour. He's the one to proffer a shoulder to cry on, I'm the one that insists we pull ourselves together and crack on. We have no genuine worries to speak of. We truly live la belle vie and go to bed every night sincerely grateful for that.
So what now?
We've made a conscious decision to grow our unit, welcome a new member that won't be expected to go through any kind of vetting process, not least of all because we'll be in no position to send him or her back.
But what will he or she be like? Are they even going to like me? What if they can't stand me? Will they look like me or him? Is this the first son I'm totally convinced I'm having or an equally welcome little girl?
Will my husband look at me differently? How can I still ensure I'm the woman he chose to marry? Will I still even look like me? Already my body is unrecognisable and further change is inevitable.
The unchartered territory I suspect will continue to terrify me for the duration of our first born's life yet I've sat so many times throughout this pregnancy mesmerised with delight, feeling so, so lucky this is happening to us.
There's so much room in our hearts for this small person. Room that's been made over the years when we have very intentionally enjoyed the time as just the two of us. But the changes ahead will be huge. Can anyone ever be ready for those?