Not mine this time. The fab Ruth Tudor's.
I love a good book shelf and the one I found during my visit to Trealy Farm was right up my street. Just look at all those foodie, political, clean living, informative and down right awesome titles! I might just hole up at Trealy for the summer and work my way through each of them.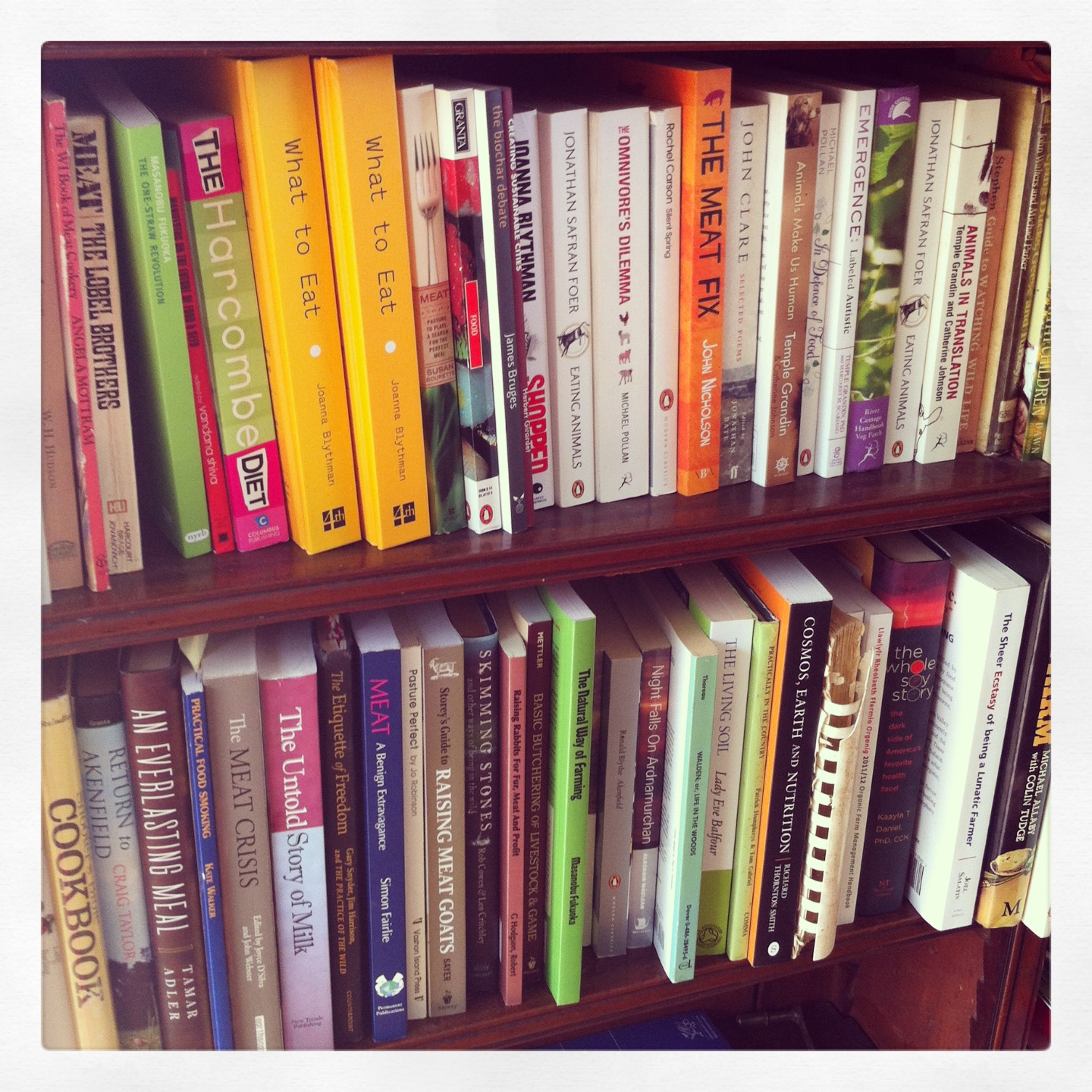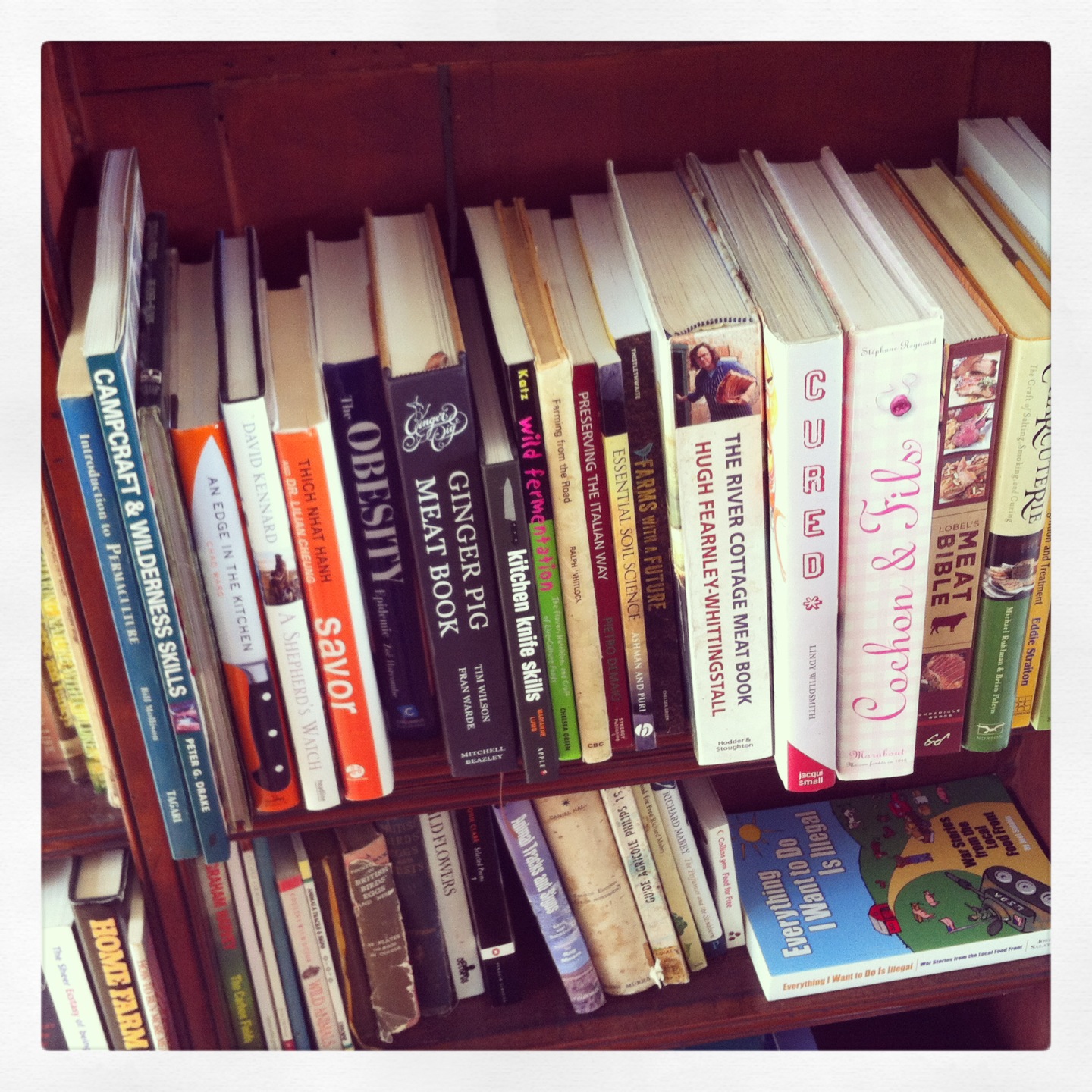 Having seen me loitering around the tomes Ruth picked out a selection of her faves and recommended 'must reads':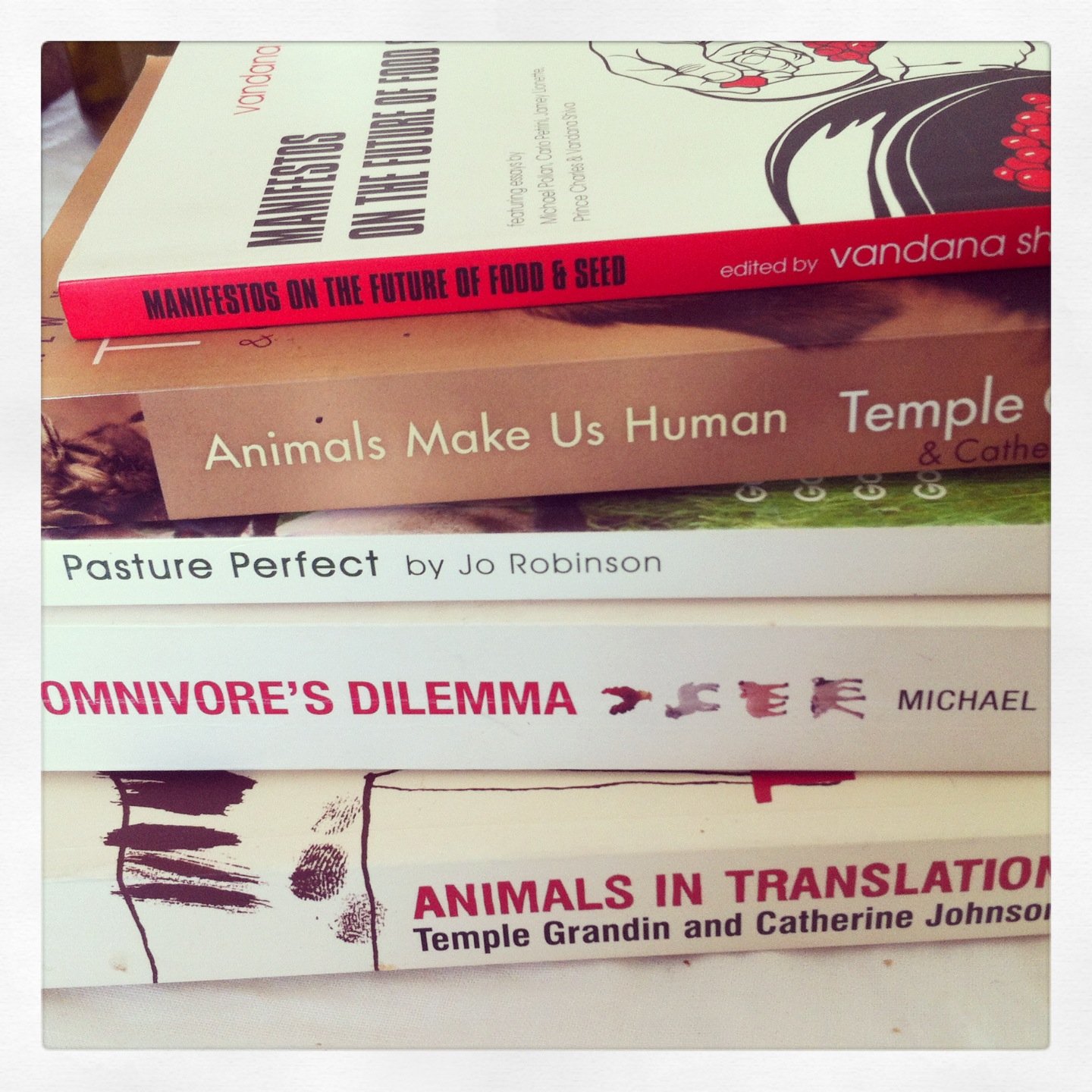 'Pasture Perfect' sounds fantastic in all that it offers on top tips for cooking with grass fed meat. Tougher than its grain fed counterpart, grass fed meat needs a slightly different approach to cooking and Robinson covers it all here
I love Claire Danes and remember her most for her stunning role as 'Juliet'. But I'd love to see her play the main female protagonist, in 'Temple Grandin' – but not of course until I've given Grandin her dues and read 'Animals in Translation'. A seemingly fascinating character
Regular readers of this blog will already know Michael Pollan is my hero and whilst I read 'In defense of food' at the end of last year, 'Omnivore's Dilemma' is still on my list
It's usually safe to say I love anyone that hates Monsanto and it sounds from Ruth's potted summary that Vandana Shiva could become a firm favourite of mine
Have you read any of Ruth's faves?
For more on my visit to Trealy Farm have a further read here