This marks the first in a series of posts following my visit to Trealy Farm at the weekend.
I attended Ruth Tudor's 'Women in farming' day which was nothing short of incredible. A day in the sunshine drenched Welsh hills cleansed mind, body and soul as well as teaching me tonnes in the process.
Just to get things started I thought there was no better way than to kick off with the lunch that was served up. Amazing what lifting hay bales, sorting sheep, milking cows and bottle feeding lambs will earn you!
Ruth's husband James is the chef at the farm. With a French mother and a penchant for frequent Channel hops to Carrefour, this man's cooking is wholesome, hearty and oozing flavour. Mon Dieu, c'etait incroyable!
To start:
Air dried duck, garlic flowers deep fried in chestnut flour, egg mayo with sweet cicely
Olive sour dough from local baker Alex Gooch; French (naturally…) unsalted butter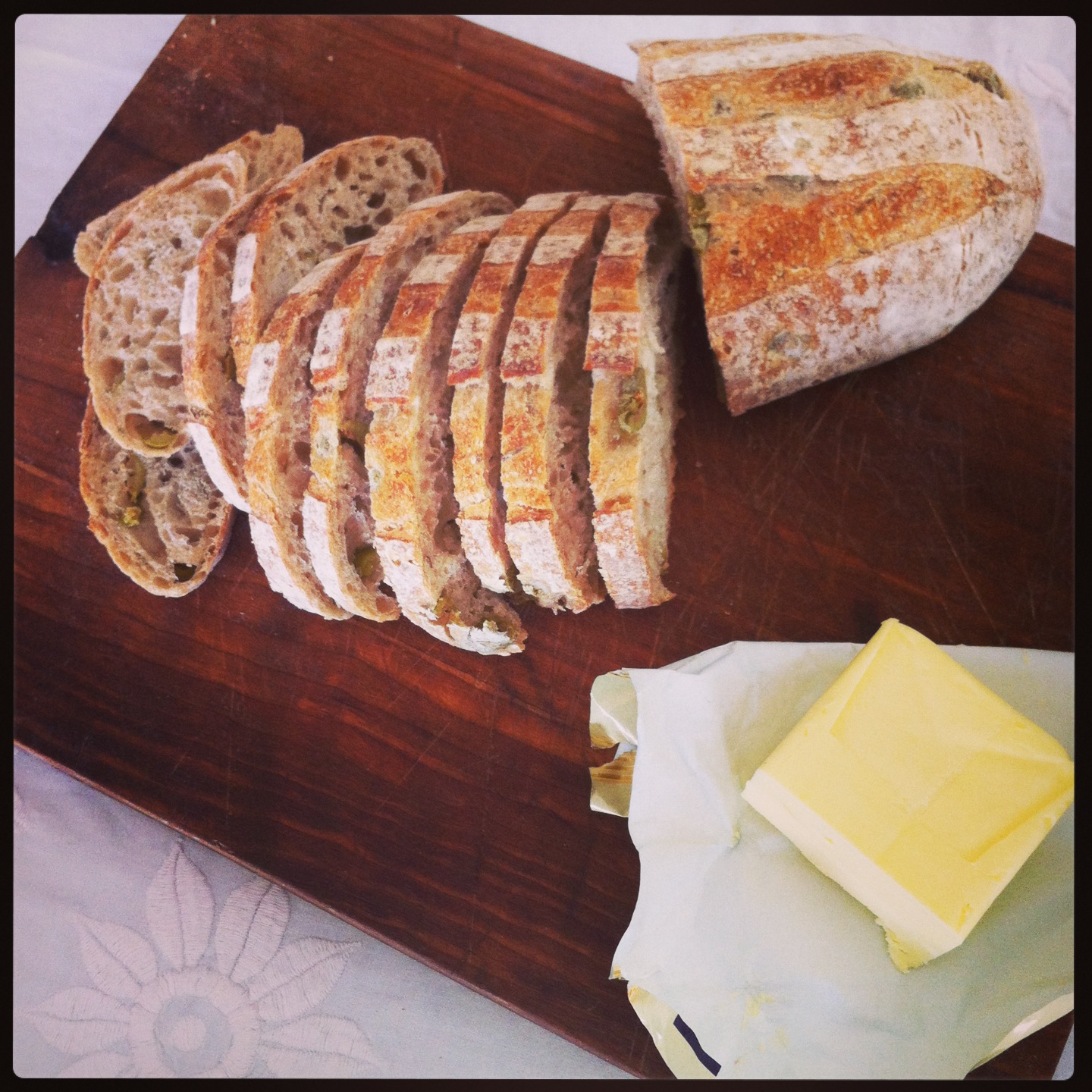 When bread's proper, I eat it. As a general rule I avoid wheat and gluten but I'm not allergic to either. The pathetic excuse for 'bread' that lines supermarket shelves and packs out sandwich shops isn't for me, but this stuff… My, oh my… It's well worth the burpees that will be inflicted upon me as a result of falling off the wagon during Celtic CrossFit's May Paleo Challenge.
Main course:
Toulouse sausage casserole made with bacon, lentils, leeks and cream; purple sprouting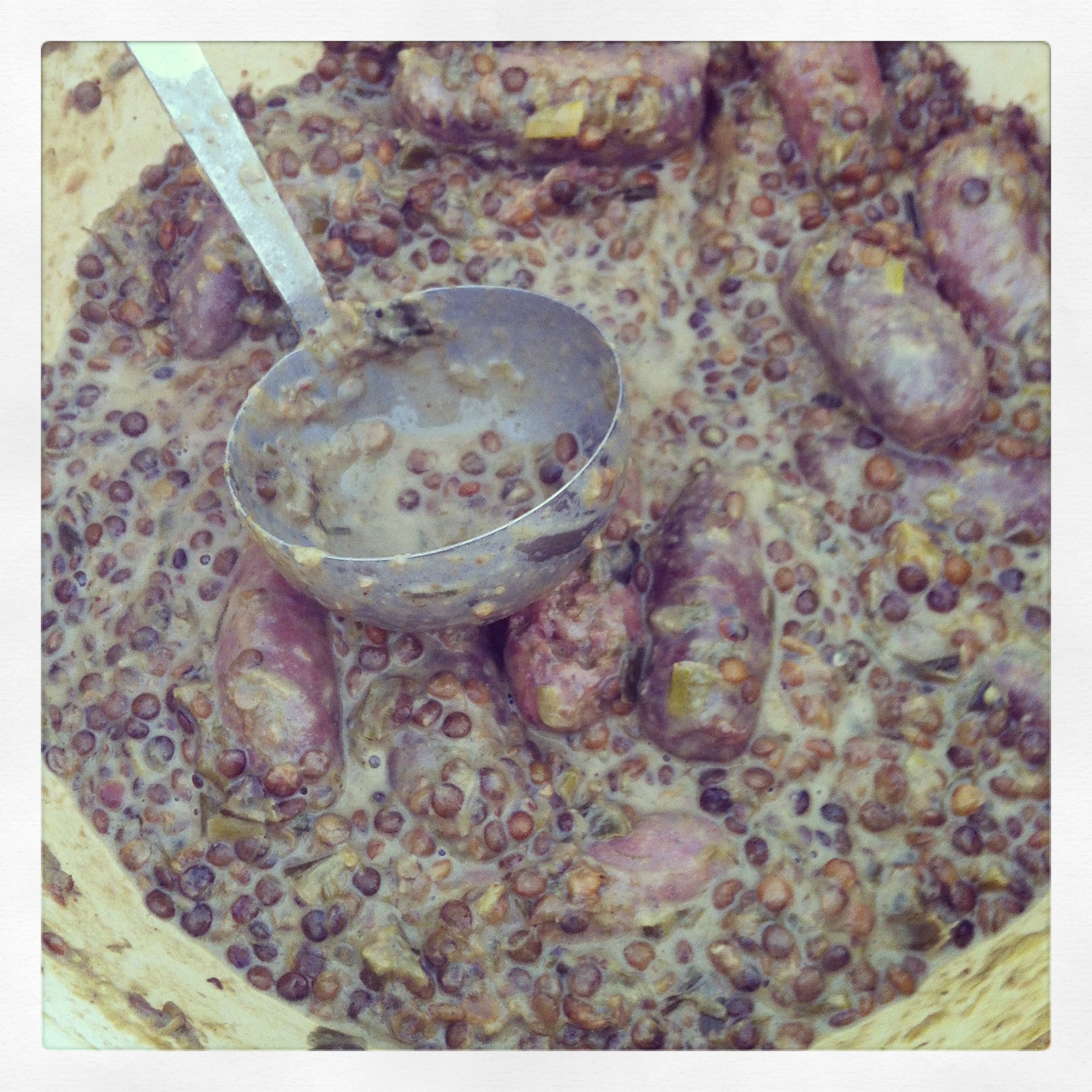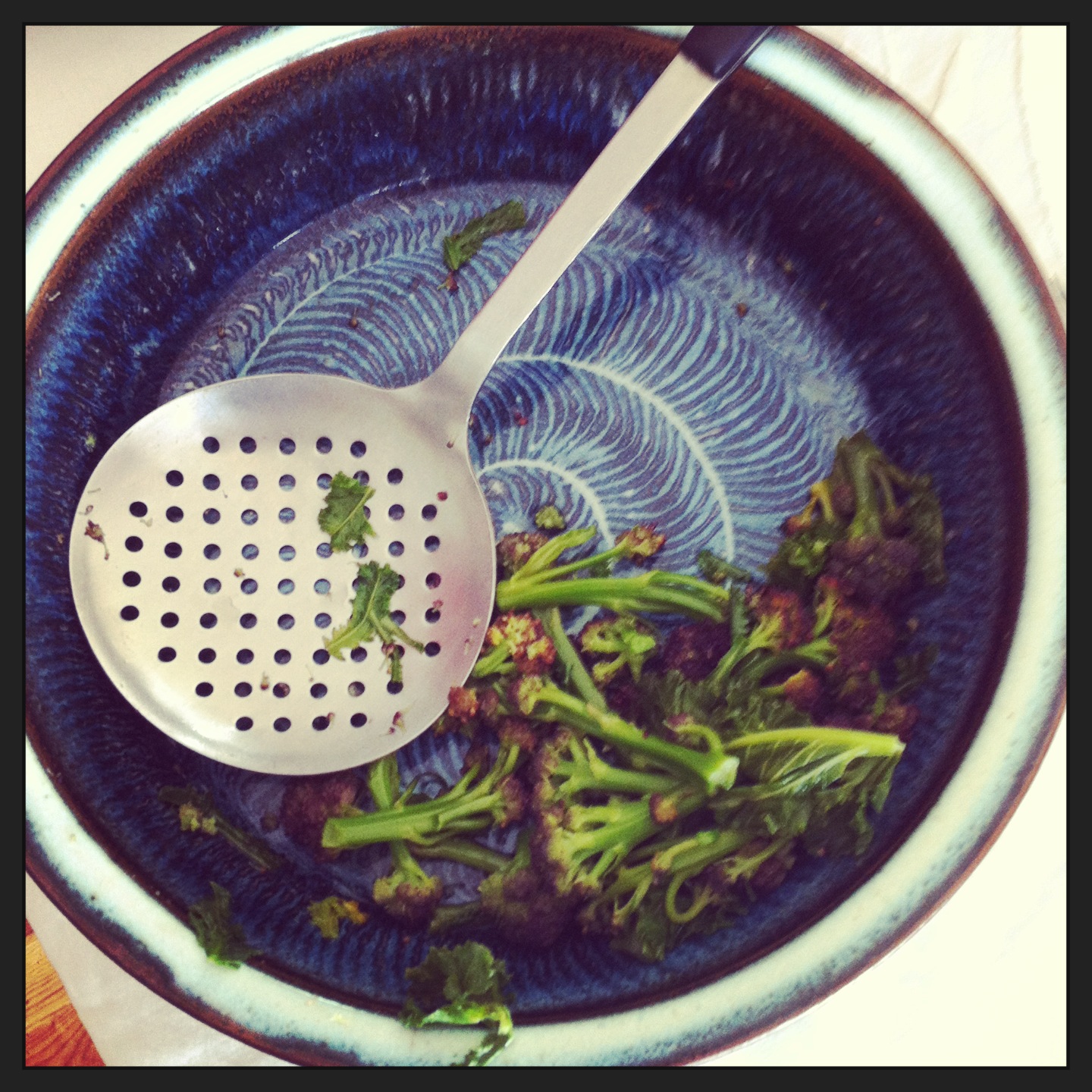 Pudding:
A creamy, yogurty, sharpy, smooth concoction made from rhubarb, raw milk, raw cream, malt and molasses. Total fail on my part here in terms of what actually remained for a photo – sorry!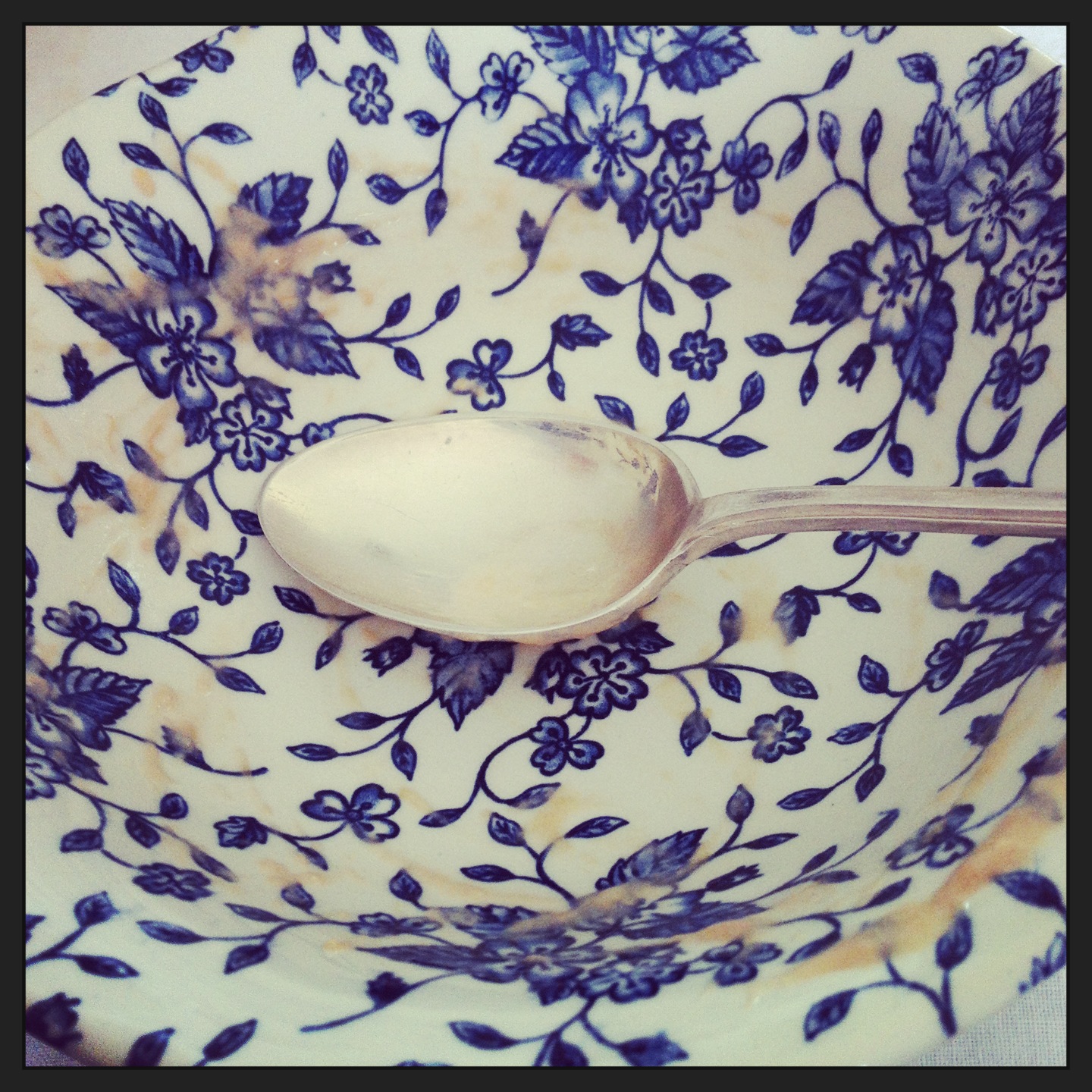 Le grand Caws:
Local rich beauty, Perl Wen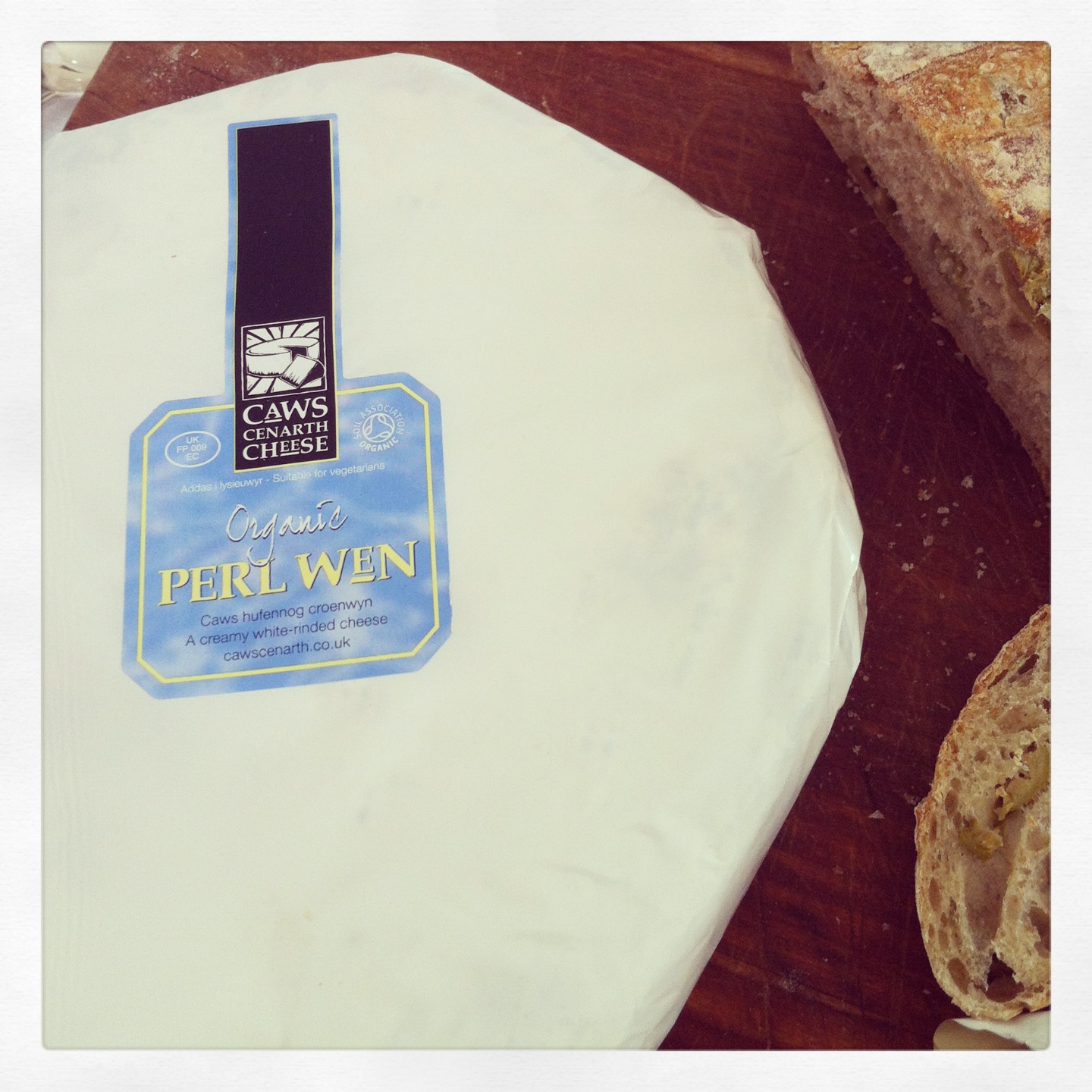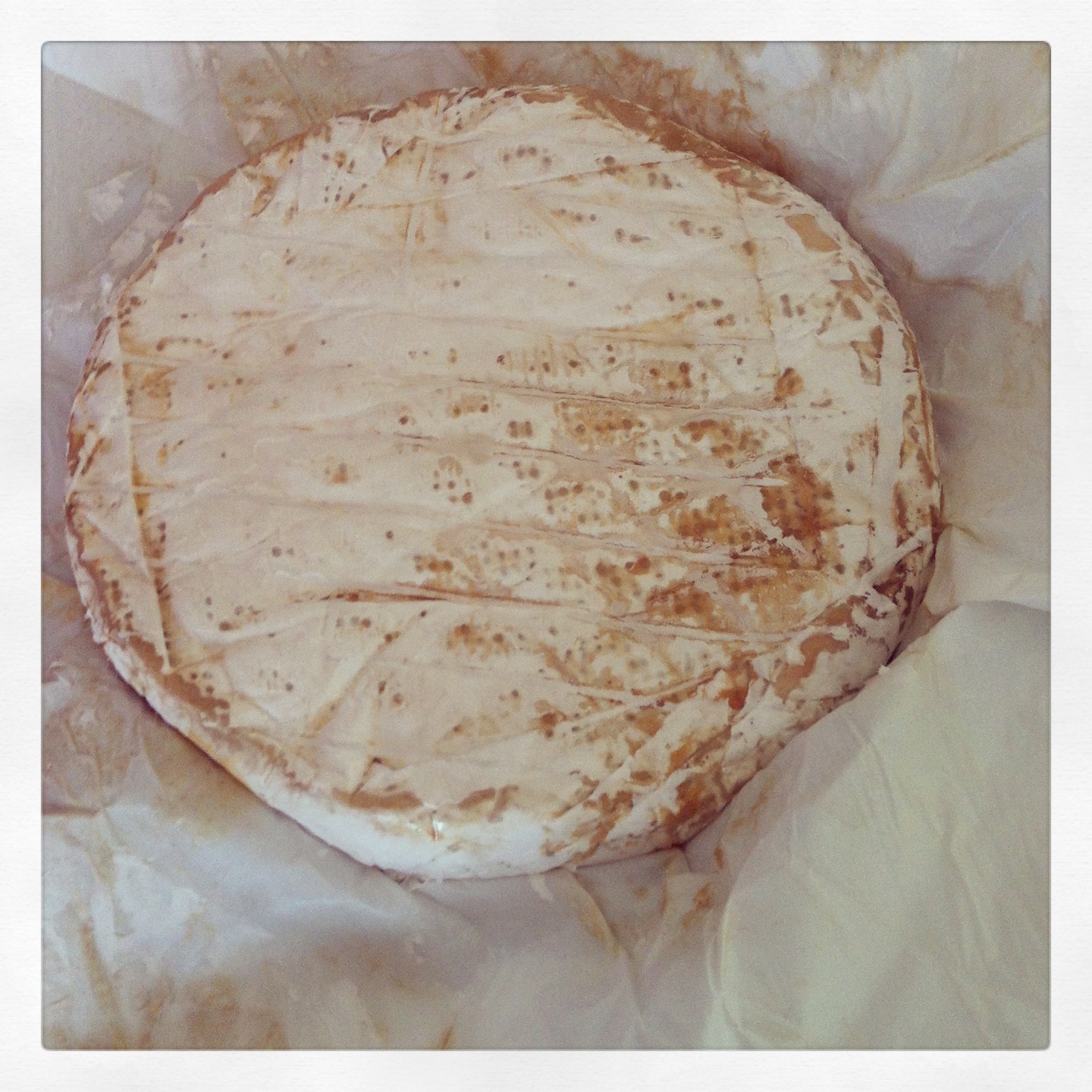 All washed down with the fruits of James' boot legging labour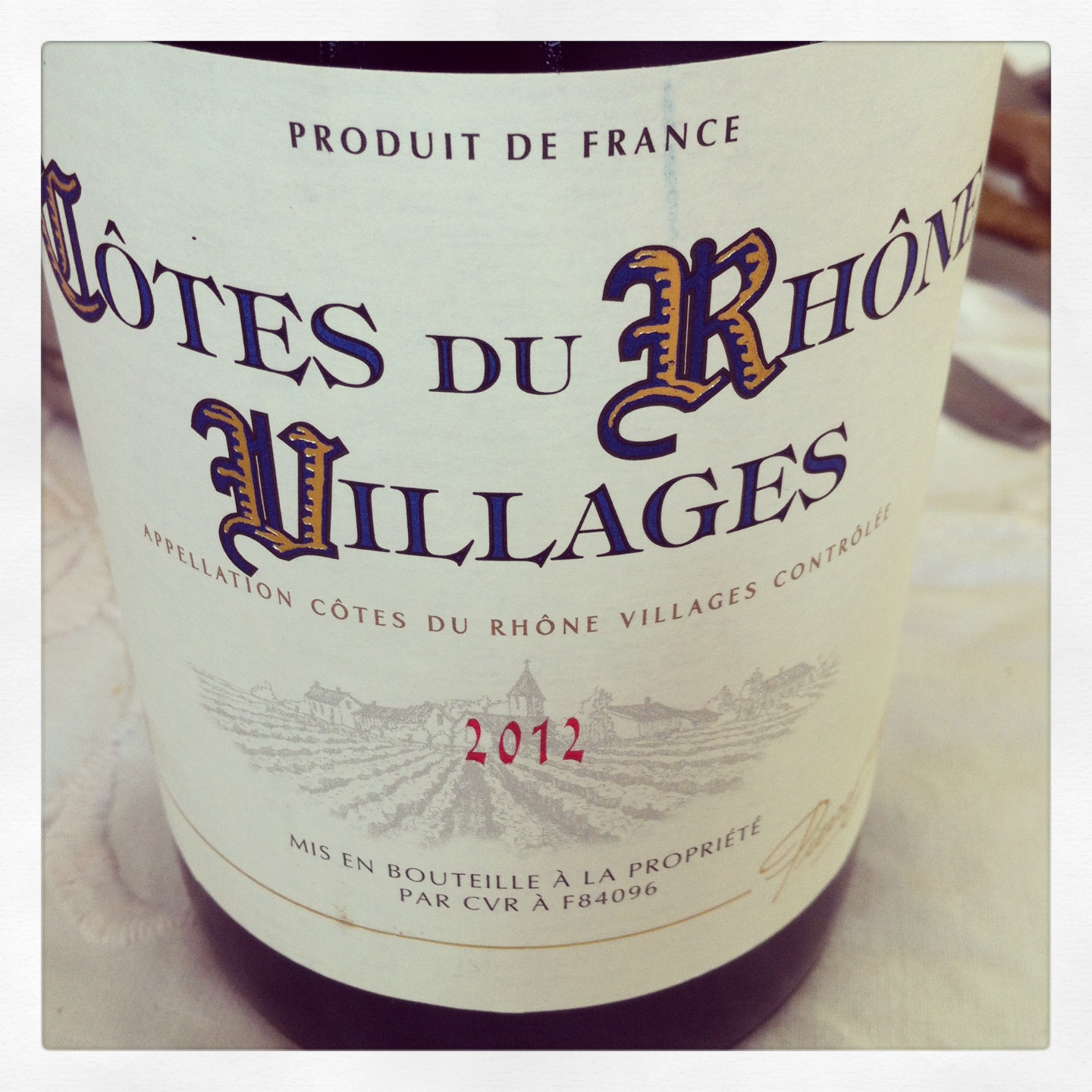 Have I made you suitably hungry for more…?
Hope so.