Number ten in a series of Friday posts looking at a very quick snapshot of the week that was.
Ate: 
Dairy, legumes, wholegrains. The Paleo Challenge for May is over. Lots more on that to come, but in celebration of goats cheese, houmous, dark chocolate and all the other great foods I personally think Paleo wrongly excludes, I made a special effort to eat a portion of Green & Black's and a Paleo exception a day. Hard life, I know… Someone's gotta do it.
Read:
Potentially one of the most thought provoking articles I have read in ages. This piece called into question absolutely everything I stand for. It's a long read but so worth it. I've always been a massive Jay Rayner fan. Now I hate him for adding his new book to my ever growing reading pile. I have so many titles I want to get through this summer already. As soon as I have my exam out of the way Greedy man in a hungry world will be making it to the top of the list.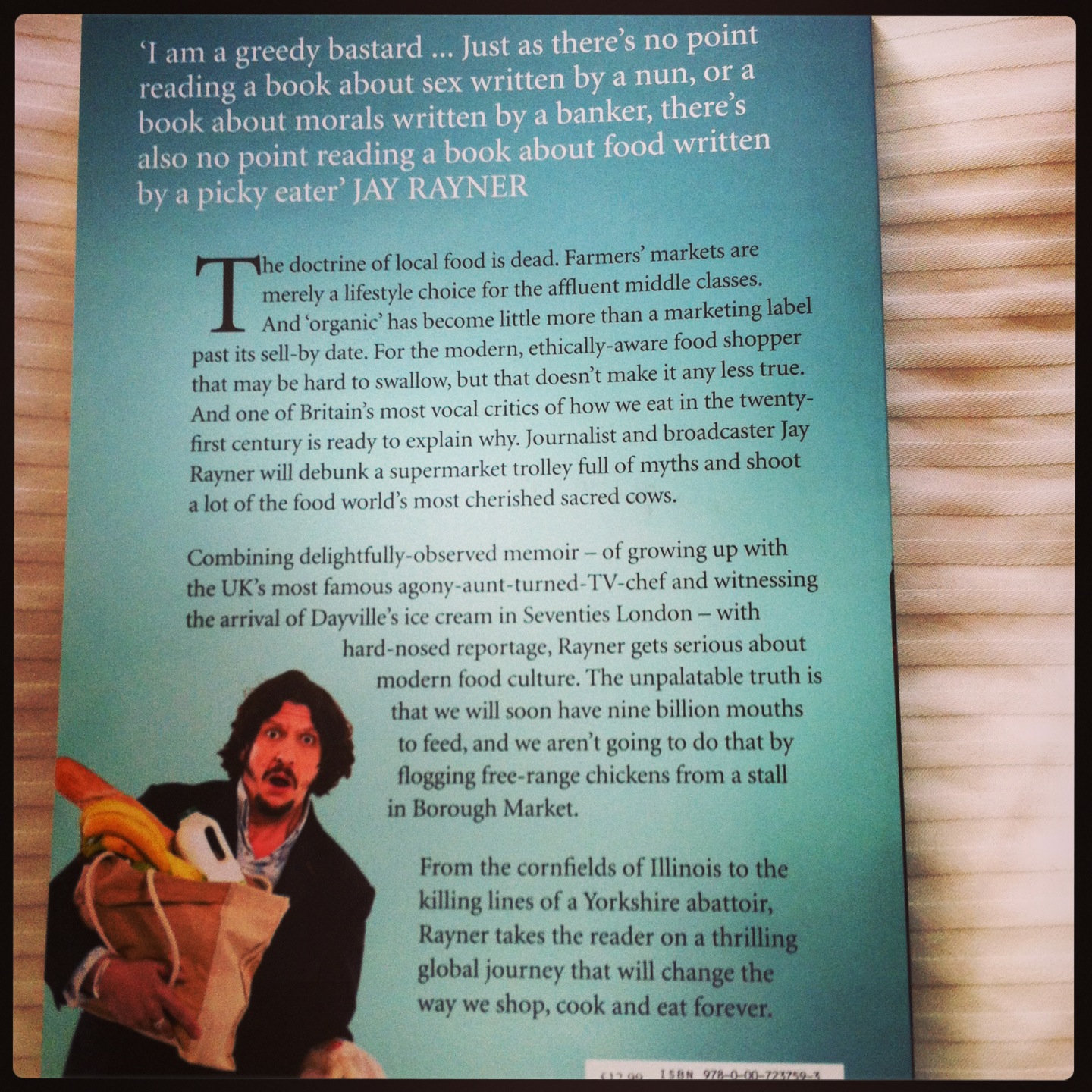 This epitomises the truly wonderful thing about food and nutrition. The more you learn, quite often the more your stance changes. New thoughts and approaches call into question your beliefs at that time and make you go away and research them more. This has happened to me so many times this week already.
Learned: 
Incredible amounts that I will share in a series of future blog posts. I attended the IWA's 'Wales: a sustainable food nation' event on Tuesday. It was a fantastic opportunity to join some excellent debates and learn from some equally excellent speakers. Here's my most memorable take aways, with more to follow:
In Wales, 59% of adults and 34% of children are overweight (Welsh Health Survey 2012)
1 in 4 children in Wales report a long standing illness (Welsh Health Survey 2012)
If ever you get the chance to hear Jonathon Porritt speak, sign up to the session immediately. Jonathon not only has an enchanting delivery but also shares some seriously thought provoking numbers
According to the DEFRA Family Food Survey, Welsh households had the highest % of energy derived from non-milk extrinsic sugars (14.7%)
Waitrose works with 2,200 farmers in the primary protein sector in the UK
The fresh meat Waitrose sells is exactly the same meat that is used in its own brand ready meals
By 2020, Malmo in Sweden has committed to 100% organic food served in its public facilities – and is well on its way
Have a great weekend everyone. I guarantee a heat wave as I have solid days of revision ahead of my exam on June 15th…