It reminded me why I left the place. It reminded me what I miss about the place.
When anyone asks what I miss about London it's usually:
a) Byron
Its 'skinny' (always double, post work out) became a weekly staple when my husband and I lived in Islington. The Angel branch was so perfectly situated on our route home from both the gym and the office. It was a night off from the stove and the washing up, it was a mid week sit down, just the two of us. Sometimes there was a large Malbec for me, a Brooklyn lager for him. Islington restaurants played a big part in our country's leadership (more here); Byron was definitely where all the plotting and planning for our big move happened.
So, post Momentum Met-Con it was only fair to swing by Byron's Hoxton Square outlet. Do Friday nights get much better than this?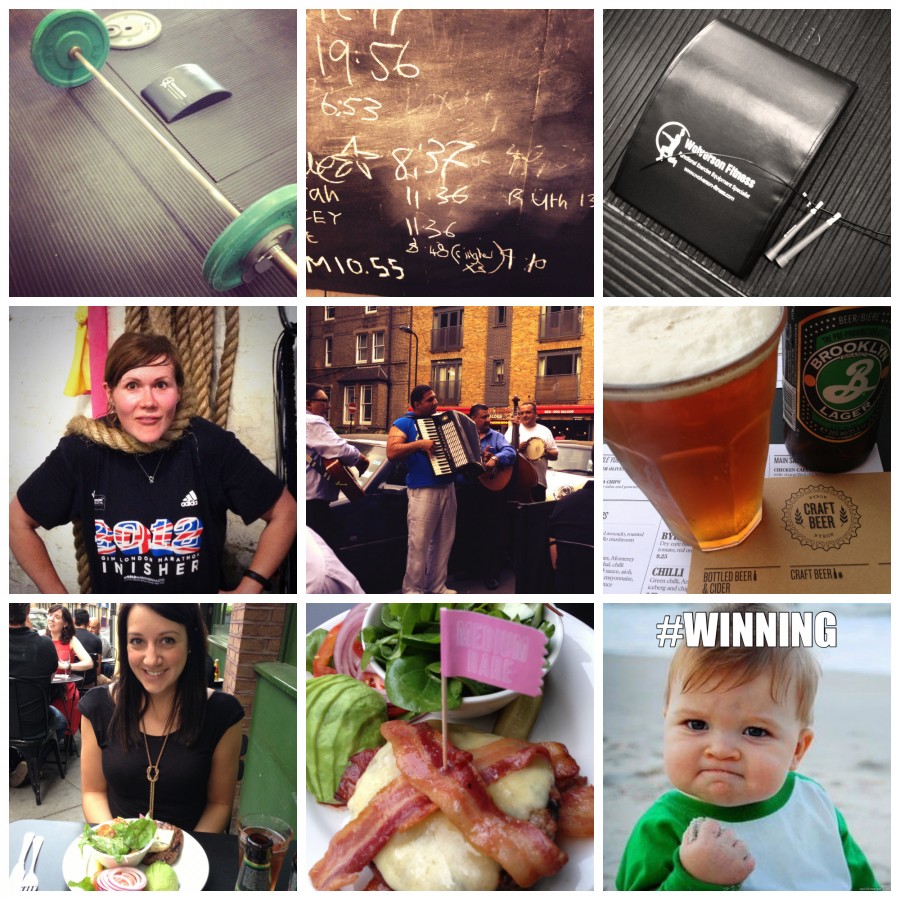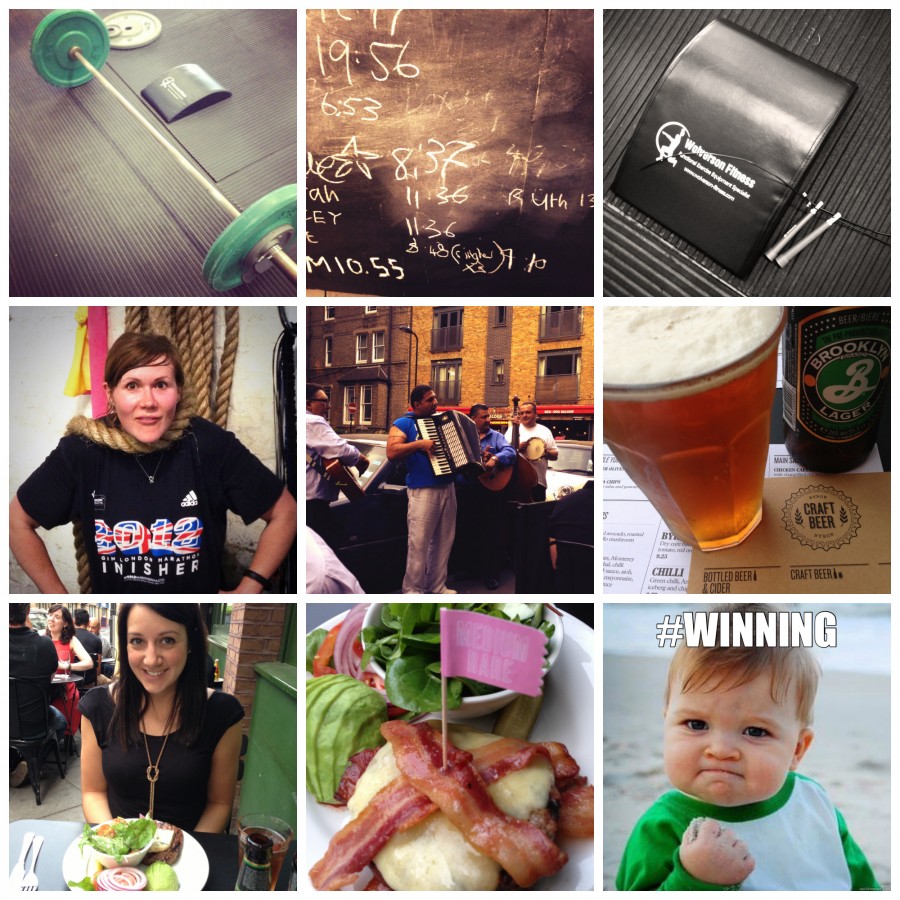 b) Coffee
If there's one thing South Wales is lacking, it's a coffee culture. Maybe, at some point in the future I can think about bringing a little bit of all my independent London favourites (Workshop, Caravan, Look Mum No Hands, Goswell, Peche Mignon… to name just a few) to this corner of the UK.
I loved how this particular cup in Covent Garden got me thinking about all manner of things – above and beyond this cup o' Joe's awesome crema!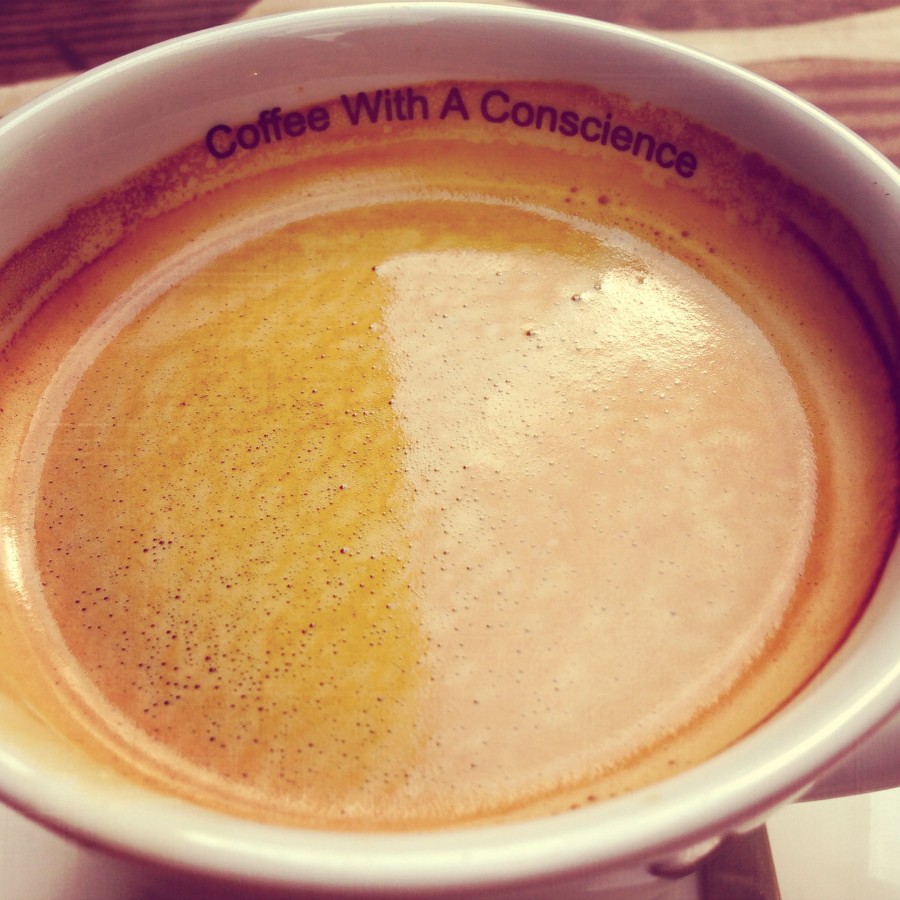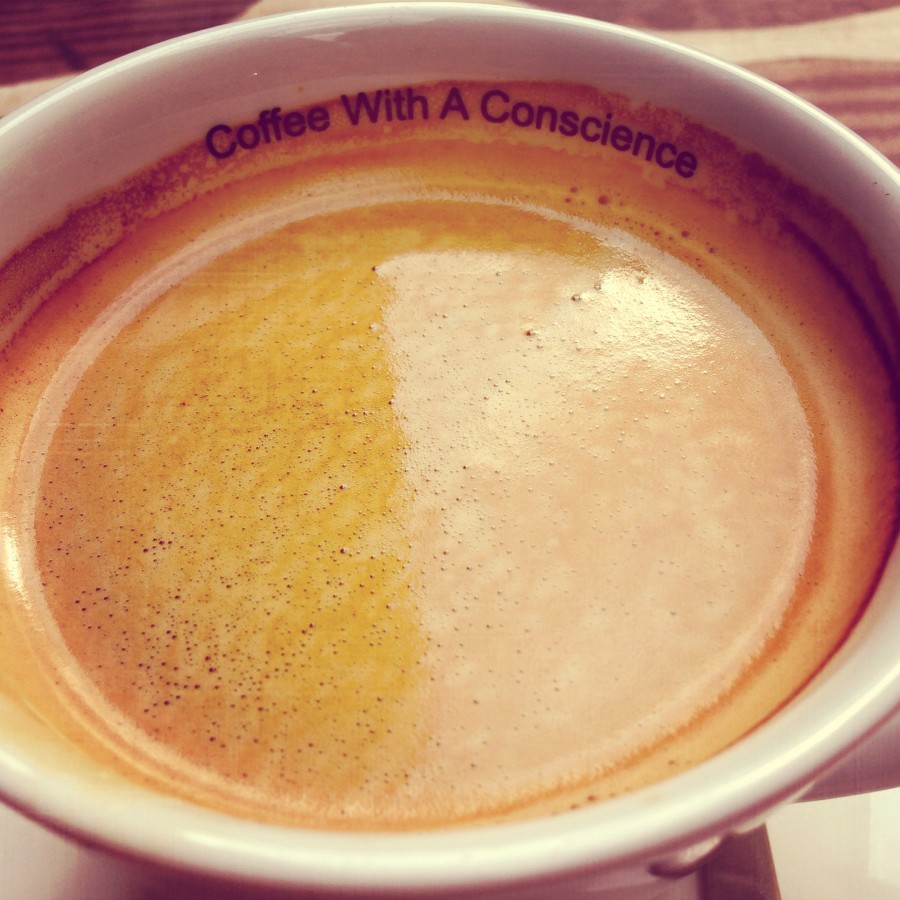 But it's no wonder you need all this coffee in London. It's one seriously hectic place. I travelled up and back twice in just over seven days and there was a lot to get through…
First up, a wonderfully supported Paleo Seminar at Momentum Training. These guys kindly invited me to share my Paleo experiences with their members ahead of kick starting their 30 day challenge. They've posted some awesome resources here if you fancy getting involved in the challenge too.
It was such a pleasure to be able to share my experience with members. I've said it before and I'll say it again… I owe everything to Paleo. It's totally worth a go.
Here's a shot of StreTch in action during the presentation.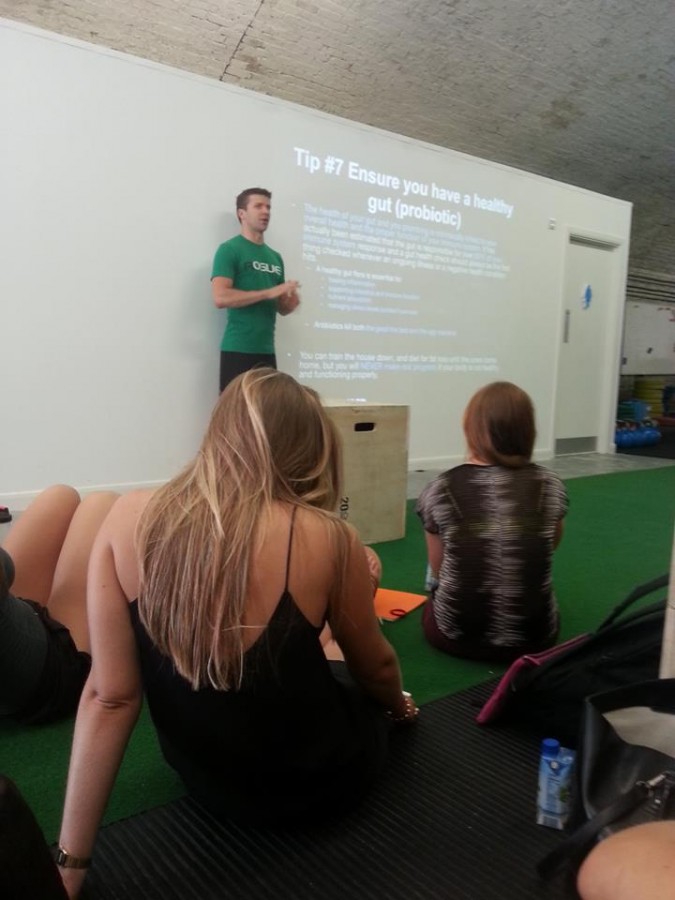 And so the madness continued… A friend's 30th, more late nights and early mornings… I mean, what would a London trip be without another visit to a new CrossFit box…?
My sister is now training at CrossFit Vauxhall and took it upon herself to introduce me to (quite frankly…) their brutal way of training. It was a 6am alarm I hadn't heard for a while. It was a quirky coach, Stevie, with such ridiculous amounts of energy for that time of the morning. It was a work out with disgusting numbers of hollow rocks, knees to elbows, pull ups and hand stand progressions.
But Coach Stevie is incredible. I was so sure he'd scale the WOD for me. Cut the rounds, cut the reps. Nope, far from it. He pushed me through every single last rep. He didn't care I was last. He didn't care I'd torn my hands. He didn't care the class was running over. He cared I left that box feeling like da boss.


My visit to CrossFit Vauxhall confirmed everything I love and hate about CrossFit. It's about doing things you'd never, ever do yourself. It's about desperately trying to beat your little sister, it's about imagining the Coach dead yet giving him a big, sweaty bear hug at the end of it all.
Even if CrossFit's not your thing, Stevie will make you smile. He'll bust out some break dancing moves. He'll teach you things to do whilst the kettle's boiling that'll get you one step closer to standing on your head for hours on end. He's a hero. Thanks for making me so welcome, Dude.
And so from challenging the body to the mind. I rounded off my latest London trip with some awesome work experience. I was so fortunate to have the opportunity to sit in on consultations run by Dr G Mouton and Glen Matten. These guys are heroes in their field. They are changing people's lives with nutritional medicine. It was such an inspiring day. My brain went into over drive. It was fascinating to watch. It was confirmation of having made absolutely the right choice to set out on this journey!
How is your weekend shaping up?