I'm taking another 'This week I…' liberty and breaking once again from its traditional format so I can shout about my first visit to Force Strength & Conditioning.
It's worthy of a post all of its own.
Firstly a short history…
Last summer in London I discovered the most incredible Saturday morning work out in the form of 'Vikings and Valkyries'. There was one session where I my heart rate got so high it made me giddy. I was panting. I was drenched in sweat. I loved every single second of those 45 minutes. Week after week. The coaches petrified me (I used to dream about Eddie – and not the good kind of dreams either…) Nothing came close to this group exercise work out. It was epic.
Since I left London I've wanted to feel this euphoric 'dead of my feet, can't stop sweating for the remainder of the day' sense of hard work once more. Thanks to a Twitter tip off I came across Force S&C.
Eddie wasn't there (phew) but I was greeted by these lovely bunch of people – Coach Marc, Coach Rhiannon and Mrs Force S&C, (co-owner Andrew's wife), Charlotte.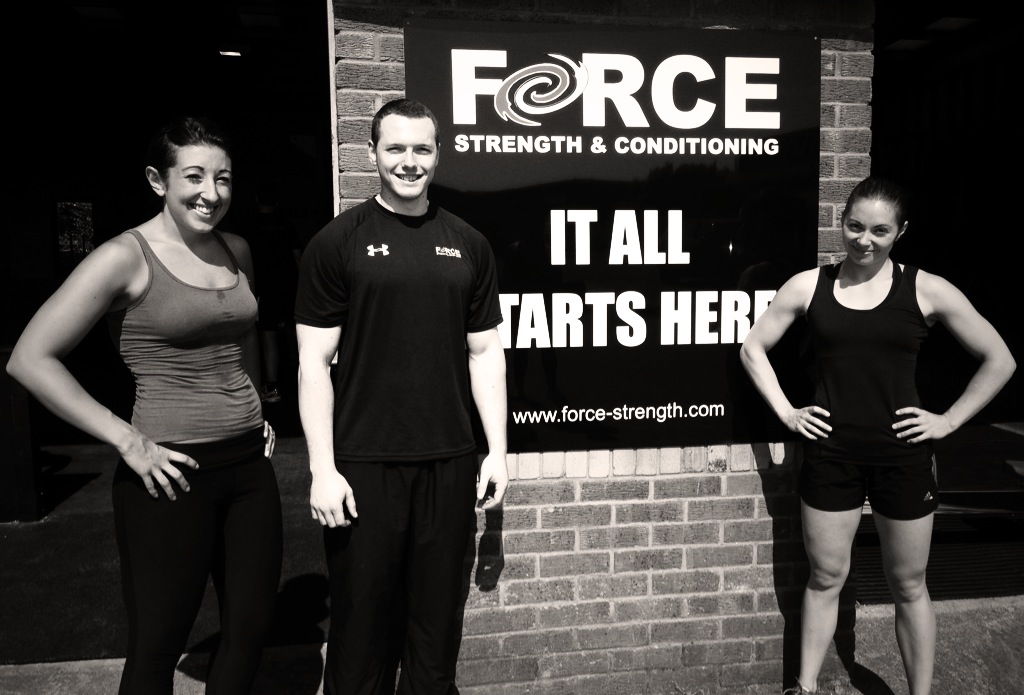 First off, I was in the best mood ever on arriving. This training space is located on the weirdest of 'industrial' estates – in the middle of beautiful fields, set in a gorgeous area of South Wales you see mostly in the tourist guides. It was 30 degrees. Sweaty hope was high.
The sweat sess at Force S&C is (perhaps worryingly for new comers?) called Blood, Sweat & Tyres. By all accounts it's infamous – very much shown by the 30 (30?!?!) people that attended this Monday morning 9:30am session.
Who knew rubber could be so brutal…?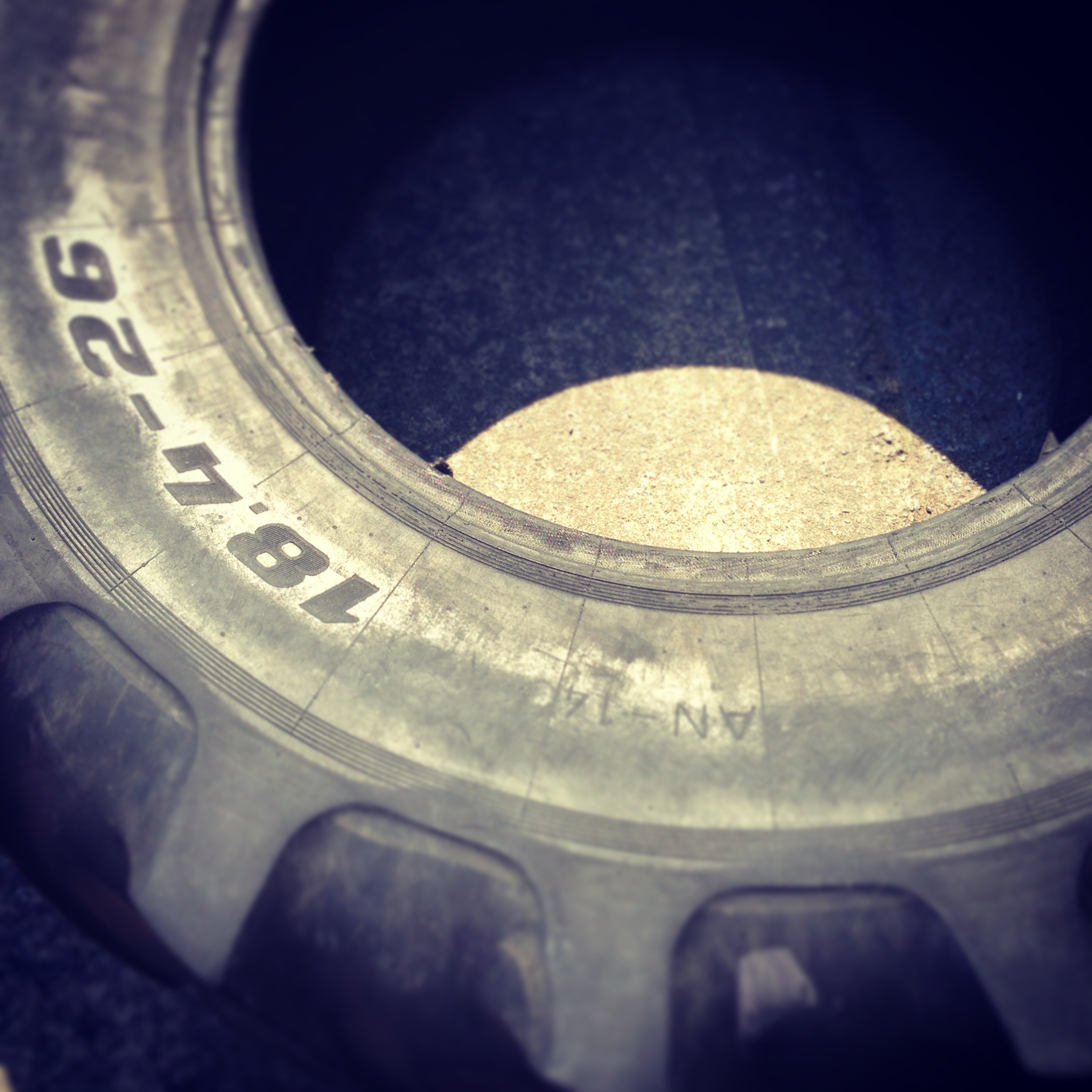 Rhiannon took the warm up. The woman has incredible posture, command of a large group and is a great incentive to do things properly! She means business. She looks business. Then over to Marc who has this insane ability to have one eye on the stop watch and one eye on 30 people to check no one is slacking off – all whilst turning the dial on the sound system up. And up.
Tyre slams, rows for time, pull ups, rope climbs, kettle bell swings, sled drags, prowler pushes… the rest have escaped my tired, addled brain. All to the tune of some of  Jay-Z and Kings of Leon favourites. It was AWESOME.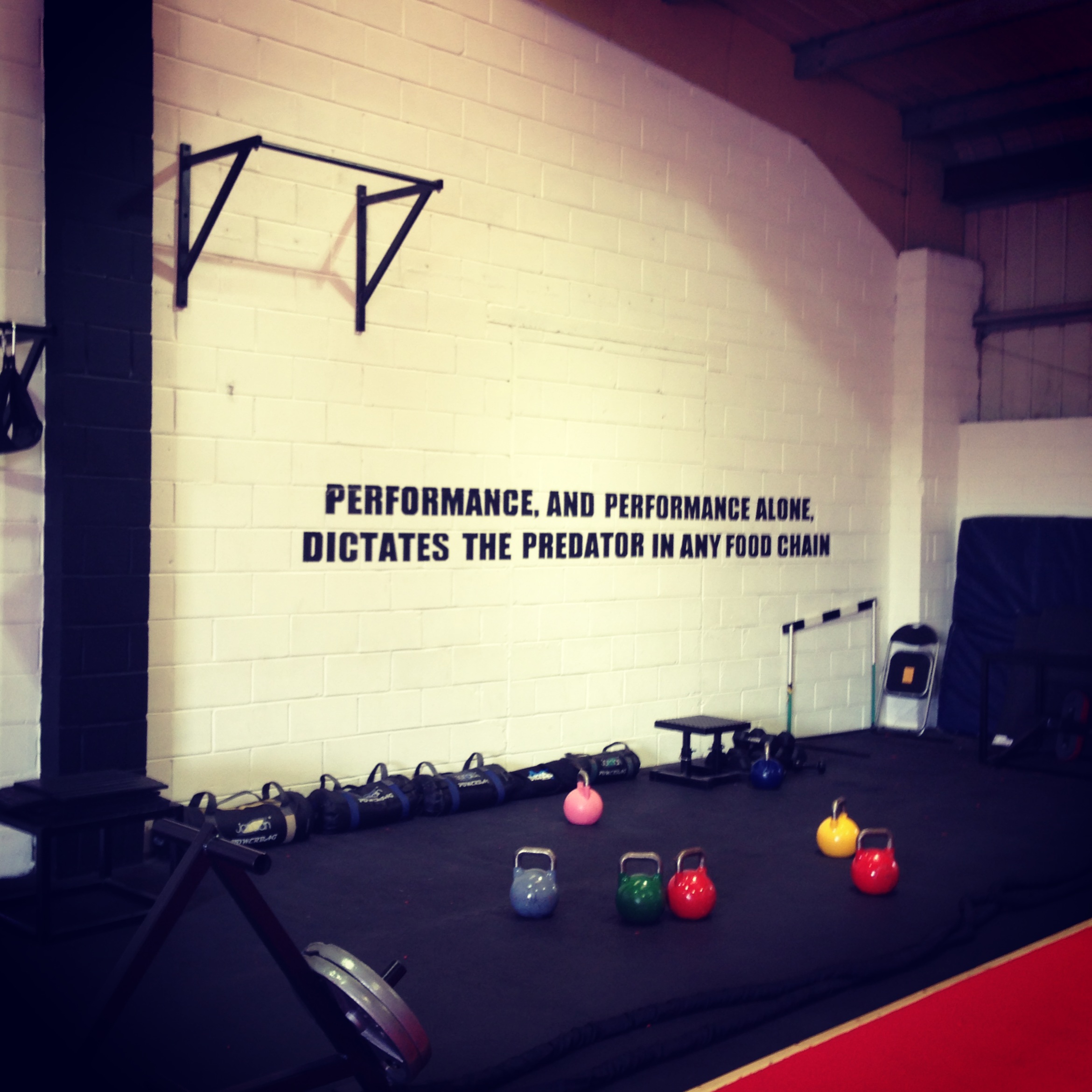 Force S&C is so amazingly equipped with both the kit on the gym floor and an all round lovely bunch of people. My car now needs a valet (sweat patch, driver's seat casualty….) but I'll most certainly be going back for more.
Motivational sayings aren't for everyone but this one sure did stay with me for the rest of the week.
Now, who's joining me next week…?