Unless you're my Dad, it's safe to say we've all come a long way from thinking during pregnancy there's any kind of requirement to eat for two. In fact, it's only in the third trimester that pregnant women are given a recognised licence to eat a bit more – and not much more, just 200 calories a day in fact.
Hello third trimester – don't worry, I promise an extra 200 calories a day won't necessarily make you look like this… ;-)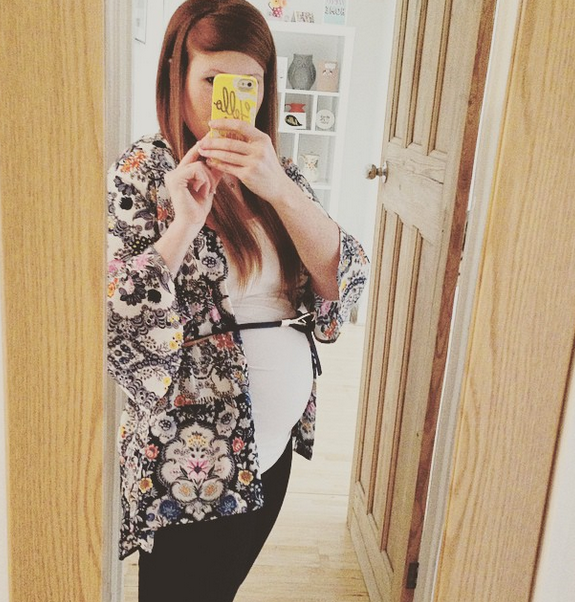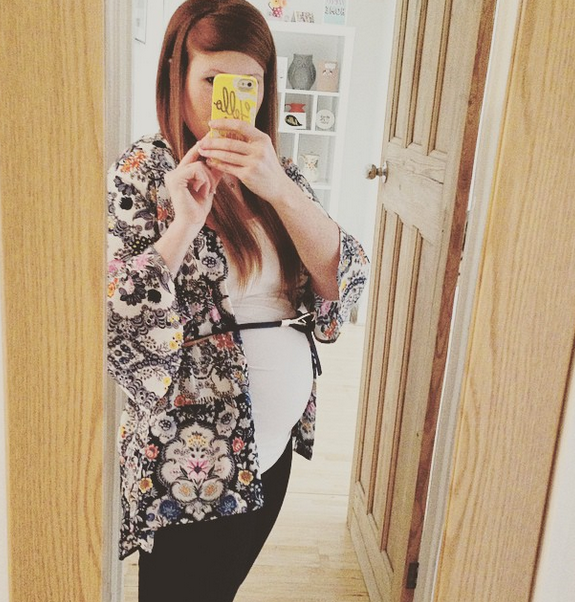 So what does 200 calories actually look like on a plate? Well, if you're all about quantity, you might want to opt for just shy of a kilo of raw spinach (good luck with that one) but generally 200 calories represents a substantial snack or a mini meal. A small bowl of porridge with milk, a fruit smoothie, a mixed bean salad or a small handful of mixed nuts and seeds will notch up around 200 calories each. But they're all a bit boring and straightforward aren't they?
I decided to get a bit creative and pull together some more inspiring 200 calorie mini meal ideas. So, whether you'll be enjoying them in your third trimester of pregnancy or not, they're all delicious, nutritious options that will nicely plug the gap between meals if you're hankering for a little something.
1. Unearthed Free Range Spanish Omlette with Florette baby kale, Biona Organic balsamic glaze & Ocado mixed berries: there's so much deliciousness going on here I don't know where to start! Even pre-pregnancy I was a big fan of this Unearthed omlette at any time of day. The sharpness of the berries & balsamic give it a fruity lift and the crunchy baby kale leaves you feeling truly virtuous and complete! A great dish to share with friends as an appetiser.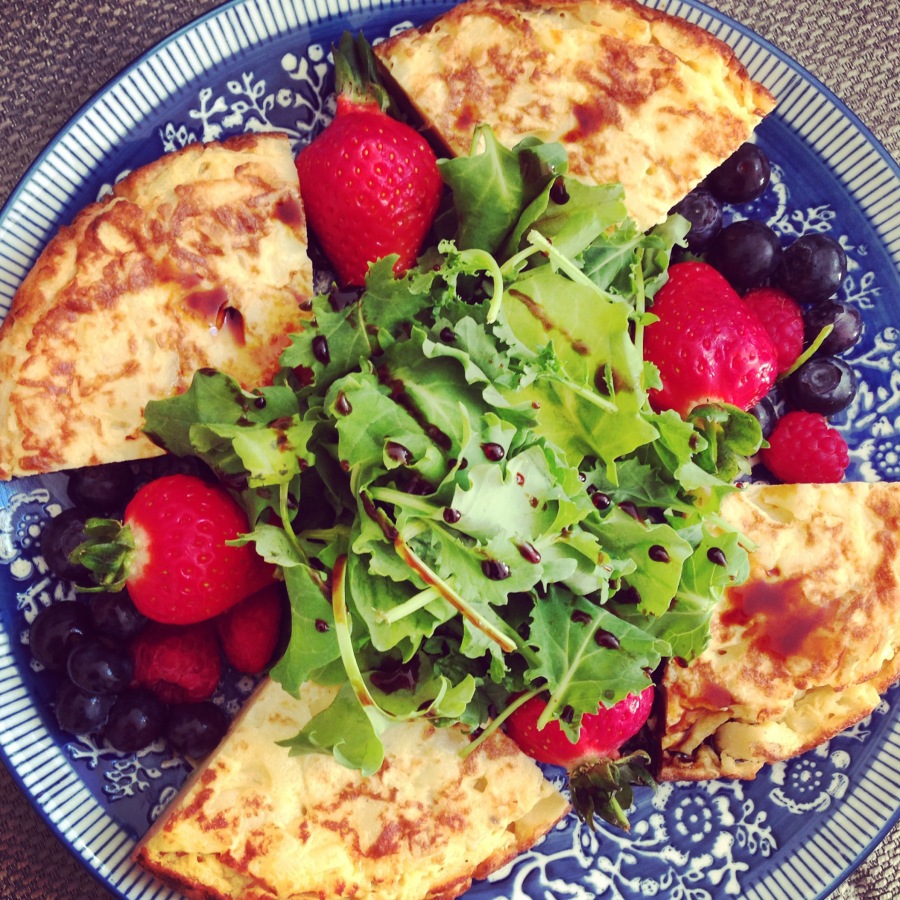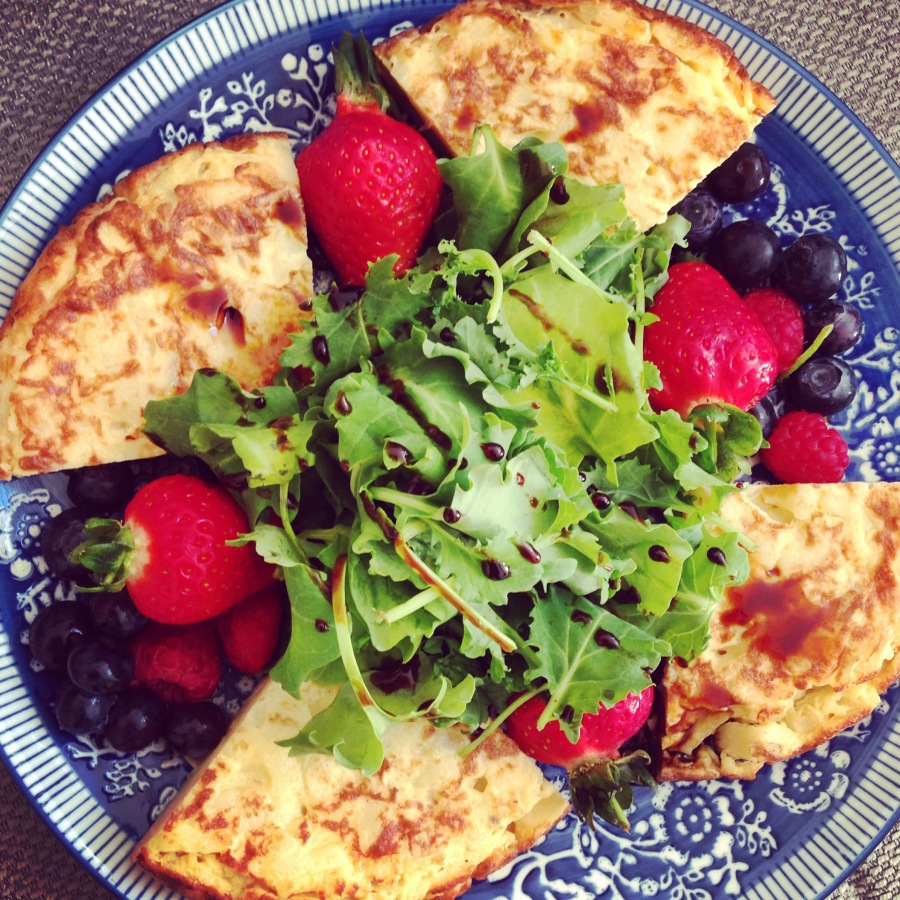 A 200kcal portion is made up of a quarter of tortilla, 60g baby kale, a drizzle of balsamic glaze and a 80g portion of berries. 
2. Frozen Yeo Valley Organic Greek style with honey Ocado organic blueberries
What a discovery! A sweet treat that still manages to include a bit of protein. Grab a cocktail stick, dip the blueberries in your chosen yogurt, line a baking sheet with cling film, pop into the freezer, away you go! Yeo Valley is nearly always my go-to choice for high grade dairy but the options for this recipe are endless. Here I used the Greek style with honey for an extra treat but a plain version will be equally as delicious whilst keeping the sugar content down.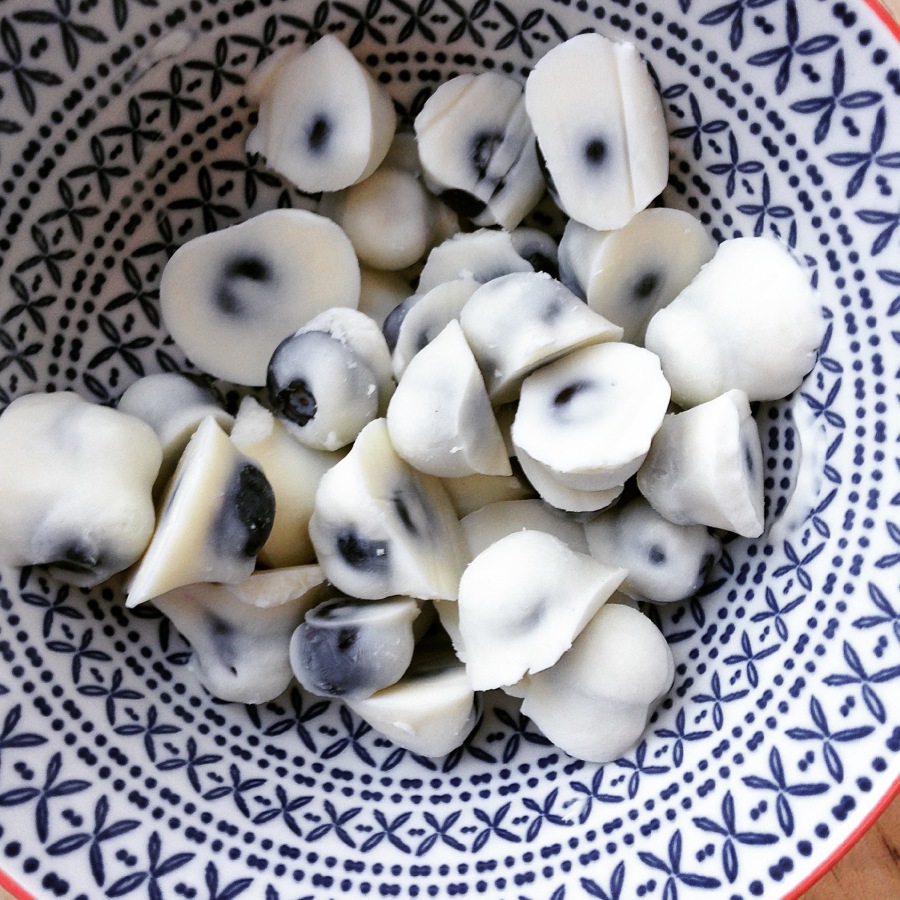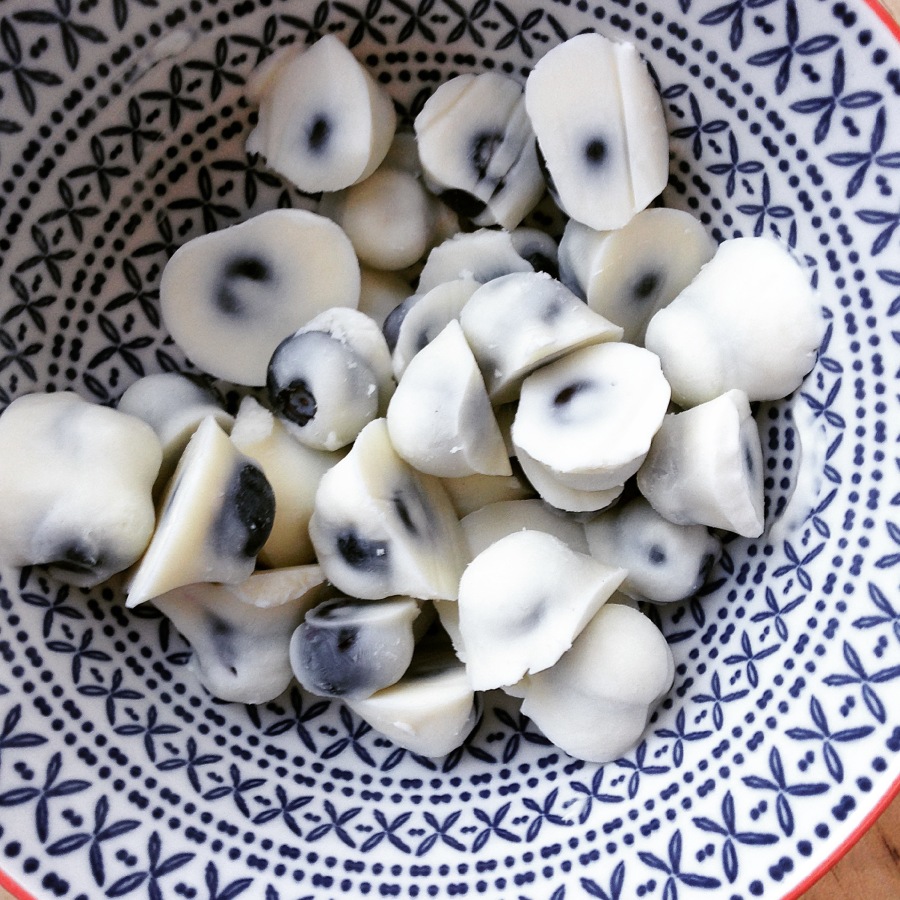 A 200kcal portion is made up of 100g Yeo Valley Greek Style with Honey yogurt and 80g blueberries. 
3. Soupologie curried sweet potato with coconut and raw cacoa soup and Garden of Eatin' organic sesame blue corn tortilla chips
Hold the guacamole and experiment serving these wonderful tortilla chips with soup instead of crackers or bread. Both these products have superb ingredients lists that don't sacrifice on flavour a single bit. The Soupologie range is not only beautiful but extensive with some rather clever flavour combinations – this sweet potato and raw cacao (who thought of that one?!) being no exception. The saltiness of the corn chips complements the subtle chocolately flavour no end.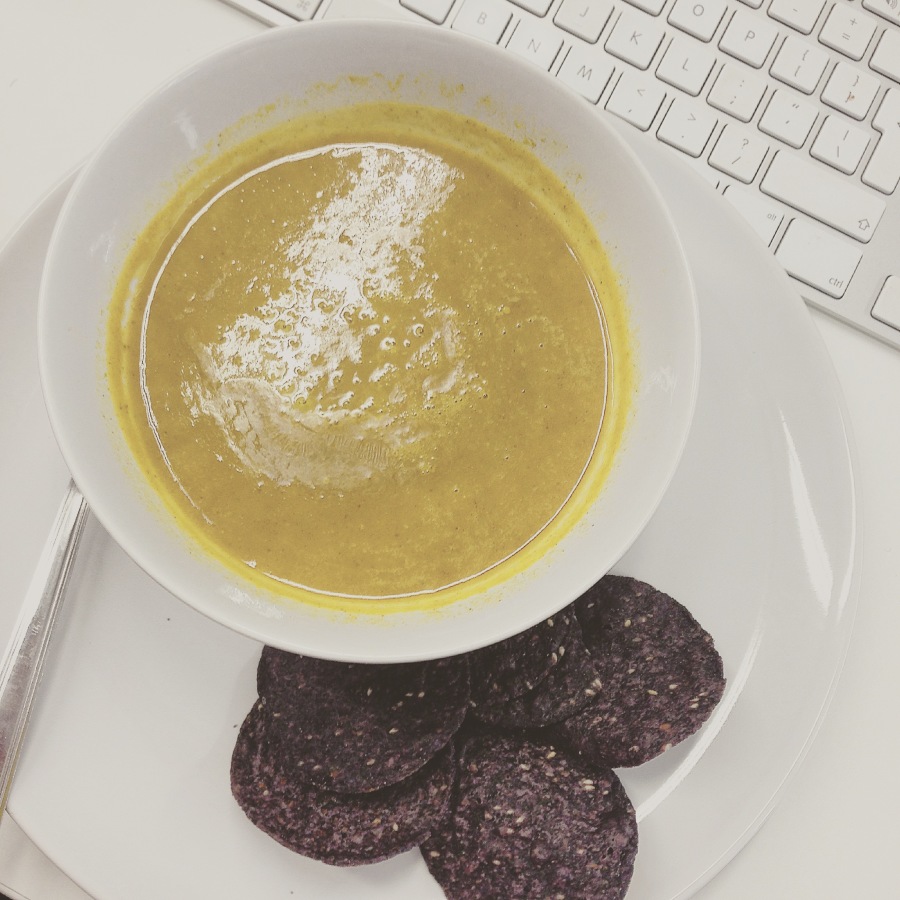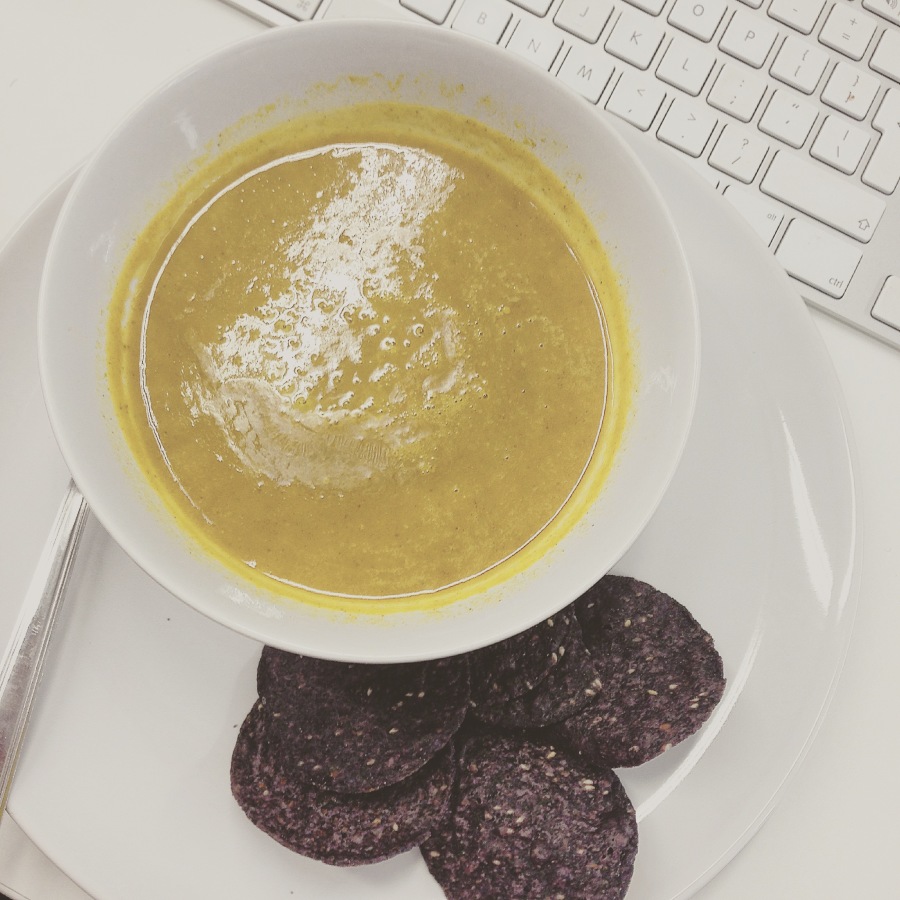 A 200kcal portion is made up of 200g of the soup (one third of the carton) and 20g tortillas (approximately 6-7 whole discs)
4. Poilane rye currant bread with Paysan Breton creamy cheese, Ocado raspberries & fresh baby basil leaves
You have no idea how many times I've walked past the malt loaf in end of aisle supermarket bargain bins this pregnancy. But I knew once I started there'd be no stopping and the ingredients list on that label is a little terrifying. Enter this rather wonderful Poilane alternative / superior! Straight up lightly toasted  with butter would be enough of a treat but it's worth going all out to lightly toast, spread with an extra creamy cheese and top with some baby basil leaves and chopped raspberries.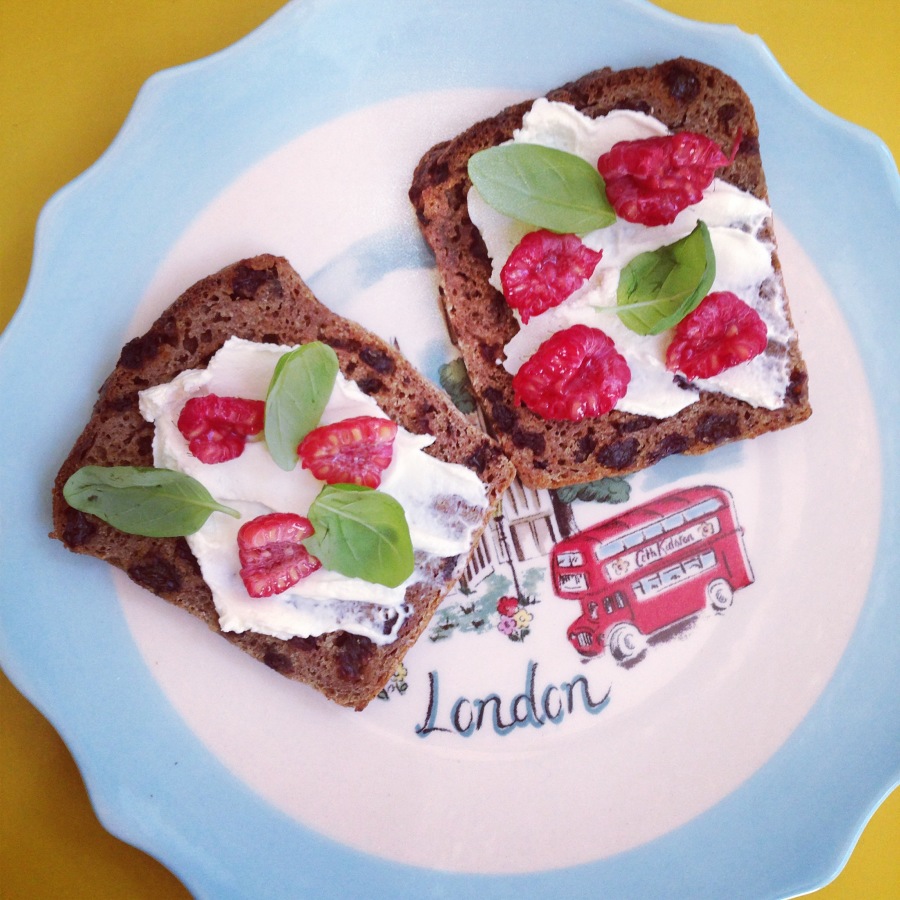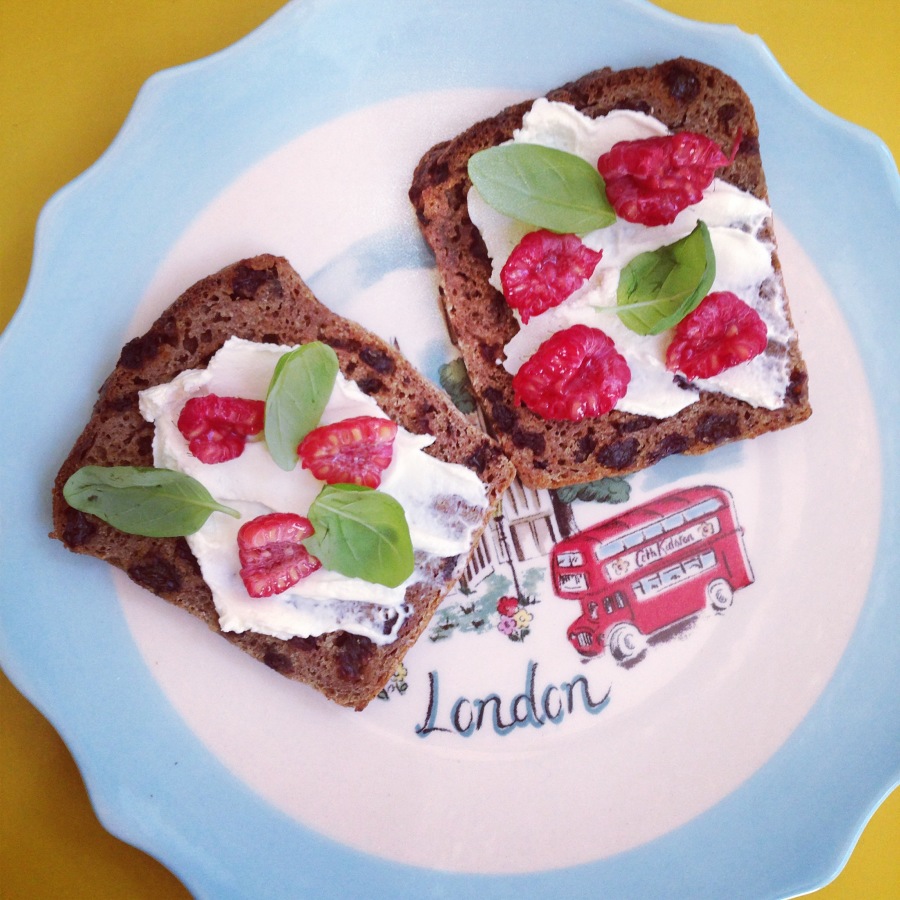 A 200kcal portion is made up of one teaspoon creamy cheese, 1.5 slices of  currant rye bread and several berries / basil leaves (as pictured here).
So there you have it, whether you're pregnant or not, hopefully some new snacking ideas to try out for yourself. Do you have a favourite go-to snack?
**PLEASE NOTE ALL CALORIE CALCULATIONS ARE APPROXIMATES. MANY THANKS TO OCADO FOR SENDING EACH OF THESE YUMMY PRODUCTS FEATURED FOR ME TO TRY*