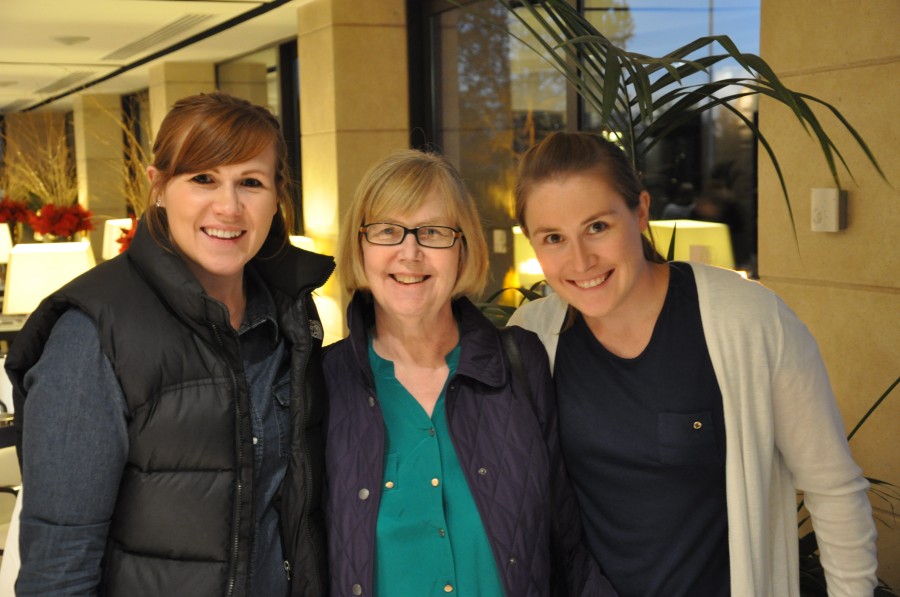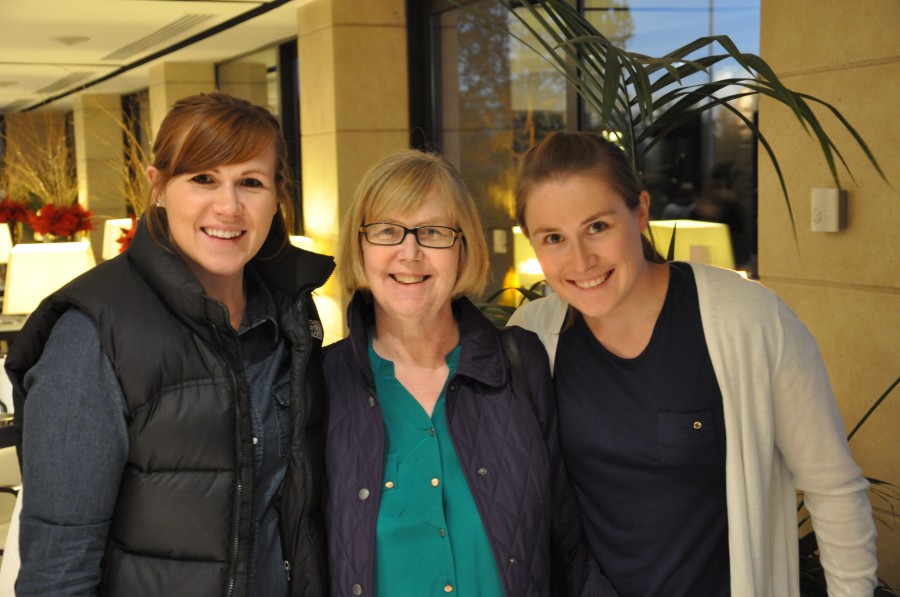 Decemeber 2012
Today is our niece's fifth birthday party. I can still hear your insistence that I attended her first. "Best in show" you kept saying, as I ordered Cath Kidston sale bargains for her gifts, from my phone, as we sat together in the living room.
I never expected to return from the party to find you like that. And I guess that's the thing with the end of life and terminal illness; you always know it's coming but you're never quite prepared for the gradual, yet comparatively rapid, way it takes hold. You were slumped over a plate of defrosted from the freezer homemade lasagne when I arrived home. "Just tired" he said. Tired?! Only the smash to the floor of your syringe driver, tumbling out of your dressing gown pocket, saved your fringe from the bolognese sauce. Your body jolted upright(ish).
It was the first time my first born climbed our stairs that all that came flooding back. Moments like those, that remind me of you, are always so bittersweet. As I guided her, her movement mirrored yours in such a tragic fashion. I will never forget how I supported you to drag your ever diminishing derrière up those stairs for what neither of us realised was the very last time, that night of the first birthday party.
Four years. Four years without you yet this is the year I feel I've learned more about you than I could ever have understood before. You were always the short tempered, shouty one and not once did I think about why. But you were clearly completely and utterly jaded – as so often am I. Yet I have half the number of children and work a third of the number of hours that you did.
Money worries kept you awake at night and you were furious when the delegated Sainsbury's shop strayed beyond your delegated list. But we your children wanted for nothing. You worked so hard. Family holiday photos feature you in the same seersucker culottes and faded out polo shirt year after year in the same way my summer wardrobe is still the one I bought for our honeymoon in 2011. You made sure we saw the world and it didn't matter what you were wearing when we did.
So many things remain constant yet we all long for you to support and celebrate with us through life's inevitable changes. I have no idea what you would have wanted to be called as a Grandparent yet you have such a presence, even though not necessarily by name, in our new family. There are small, physical things I so desperately cling on to. Your umbrella, still in your car. Always there when I need it most – when work dictates the need for a smarter coat but a smarter coat comes with no hood and unexpected rain falls during the commute. The conker I collected from the park where we scattered your ashes that autumn still sits in the pocket of my leather jacket. Memories in a way are so much safer, these tiny little possessions have the potential to break me. I know I'll collapse into a heap the day I fumble for that conker and it's no longer there. And we know all umbrellas eventually disappear into the abyss of public transport, bars, restaurants and counter tops.
Four years gone, never, ever forgotten. I feel I'm learning so much more about you every single day. It makes me long to say "Thank you" just one last time. I hope more than anything you left us knowing just how much you were appreciated.
xxx