Back to the usual Friday round up format folks. Hope it's an enjoyable read.
Ate: 
…At our glorious new local, The Ridgeway Bar & Kitchen. Having somewhere new and awesome on your doorstep is such a treat, right?
It was a sunny Tuesday evening, just the second night of opening for the guys and it was an absolute pleasure. Thinking back to the post I wrote about clean eating out recently it wasn't an indulgent affair but that didn't take away from it being a lovely evening.
The Ridgeway has been beautifully renovated to provide a light, airy and wonderfully designed establishment – the mismatched chairs, the hat stand in the corner, the casual uniforms (I want one of those denim aprons!). My Dad plans to ask the proprietor what colour adorns the walls as he fancies the same for his new kitchen!
This haddock dish with chilli and ginger and an extra portion of veggies (in lieu of the potatoes) was full of so much flavour. There were several pieces of roasted butternut squash that were simply divine.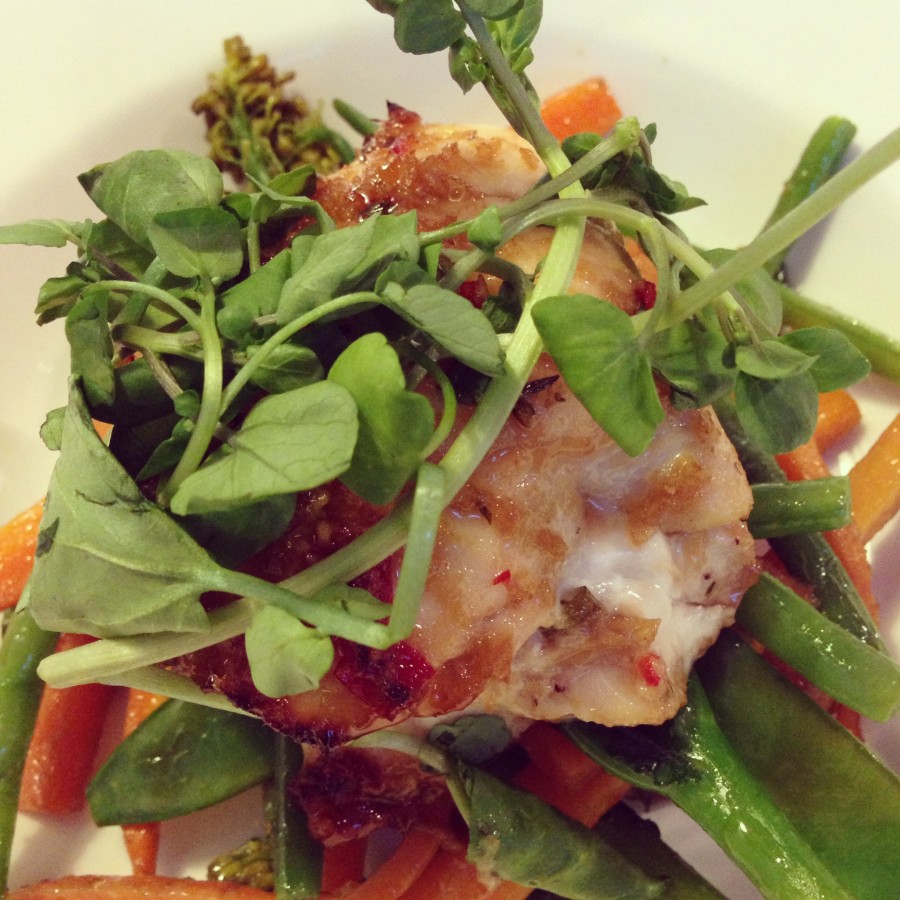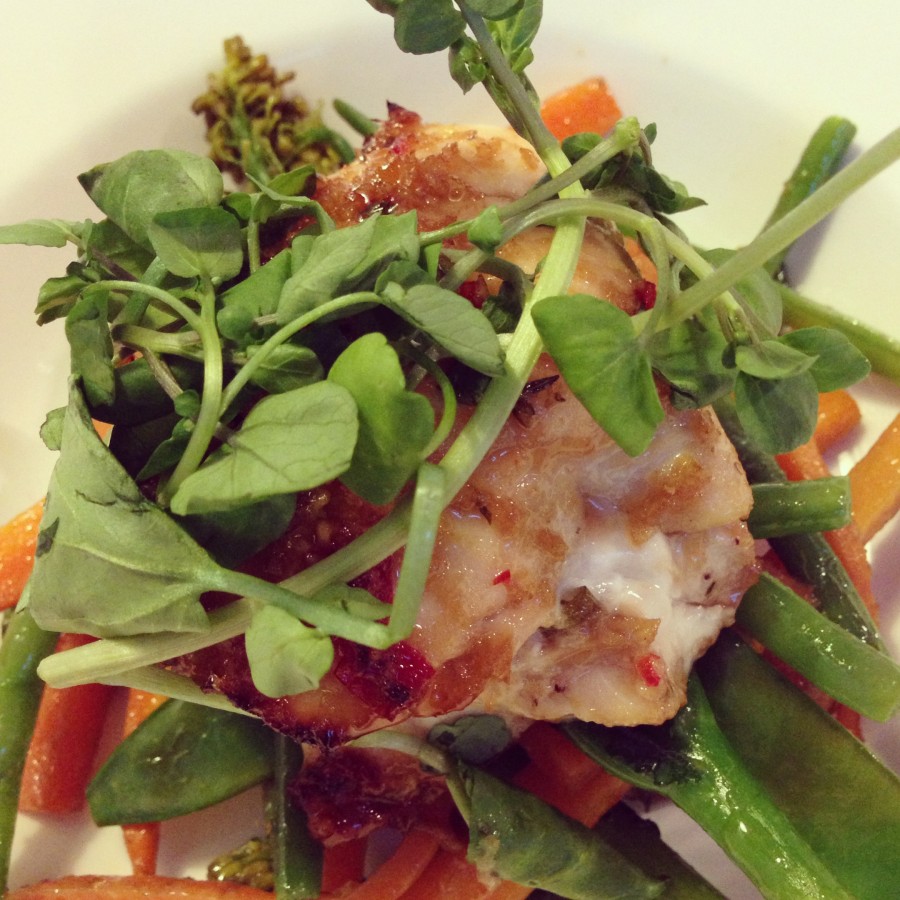 If you're in the area, you must go. And rest assured if you're visiting me at any point, I'll be sure to take you.
Read…
…The chapter that I've contributed for new book 'Escape the 9-5 and do something amazing.'  The book's coming out next Wednesday so be sure to keep an eye out for it. I thoroughly enjoyed writing this, not least of all because I really hope it inspires others to make any necessary changes to pursue their passion too. There's lots about this year that's been pretty difficult but I've been so determined not to let it grind me down. When life throws you lemons, it truly is about making lemonade – especially the tart, sugar free proper stuff!
Learned…
…That allotments come seriously cheap in my local borough and I really want to give some organic gardening a go.
A friend of mine from school days invited me round for a catch up this week.  Her Dad taught me Geography at school but, since retirement, Mr Worth, has grown some seriously green fingers. I got the grand tour of his patches (rocket, cabbages, potatoes, spinach, parsnips to name just a few); his kiwi fruit tree and I got a crash course in comfrey and organic composting. I was in seventh heaven!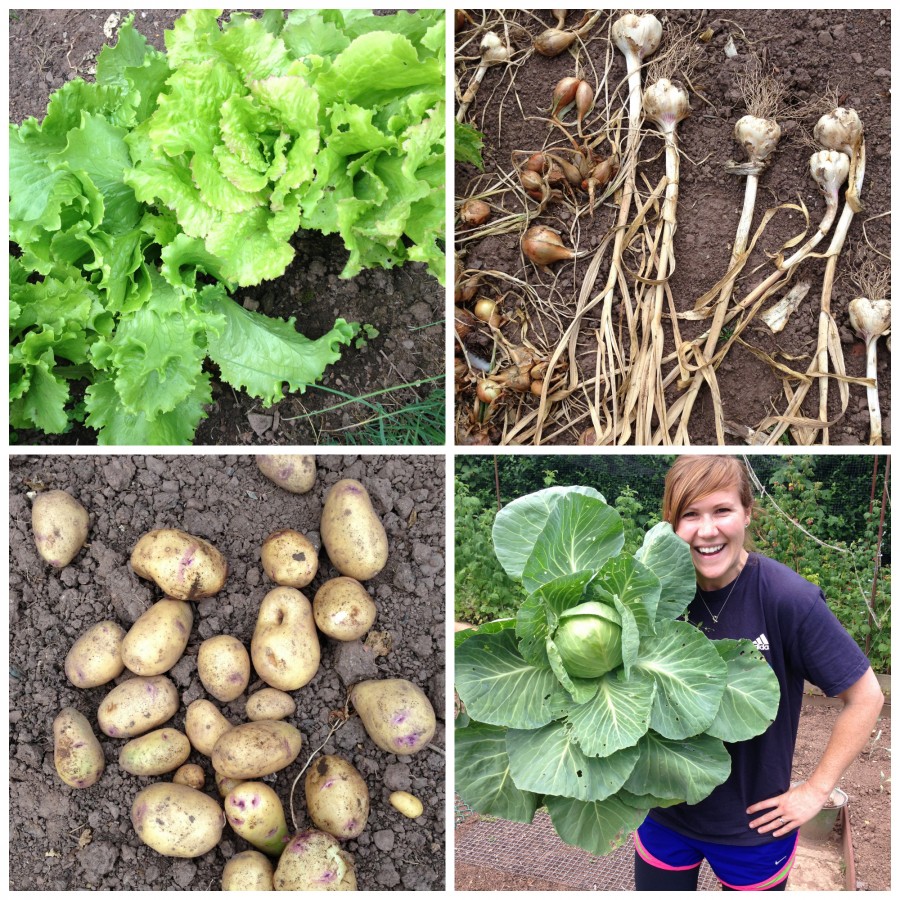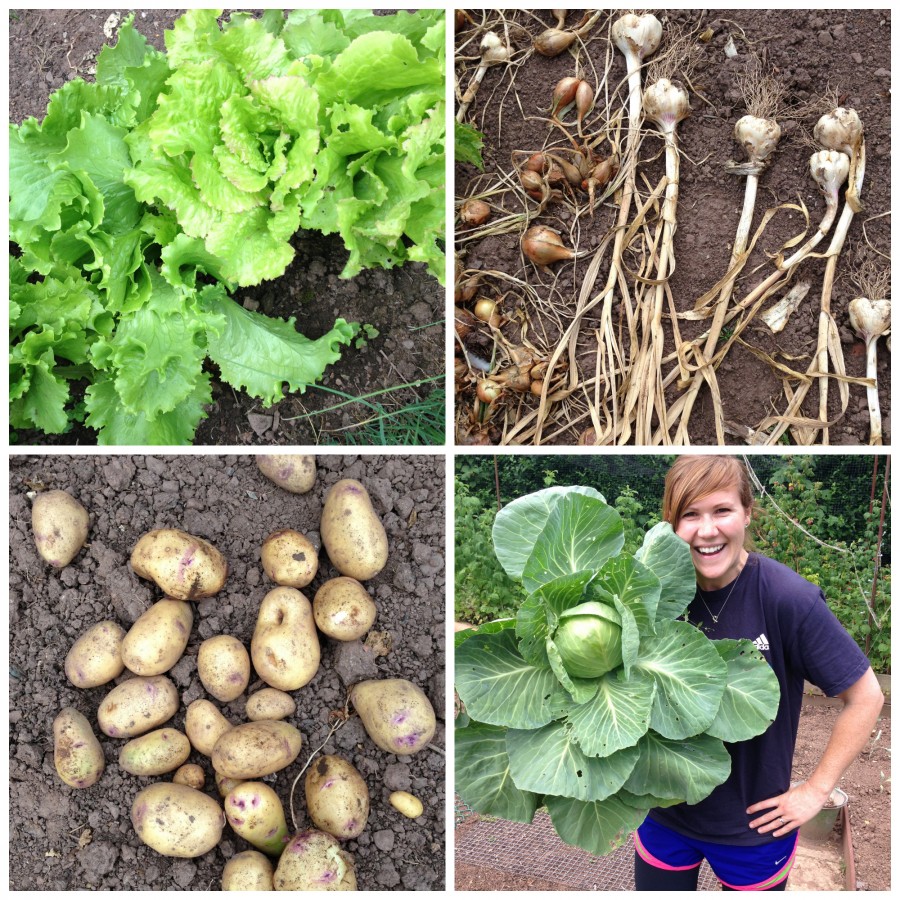 Once the teacher, always the teacher, Mr Worth packed me off with a book on organic gardening and a commitment to future 'lessons'. I'm definitely determined to give grow your own a go. Wouldn't it be awesome to be self sufficient in veggies?
I'm back in London this weekend but this time it's other people doing the hard work in the Anniversary Games being held at the former Olympic Stadium. So excited about heading back there. 
What are you up to?