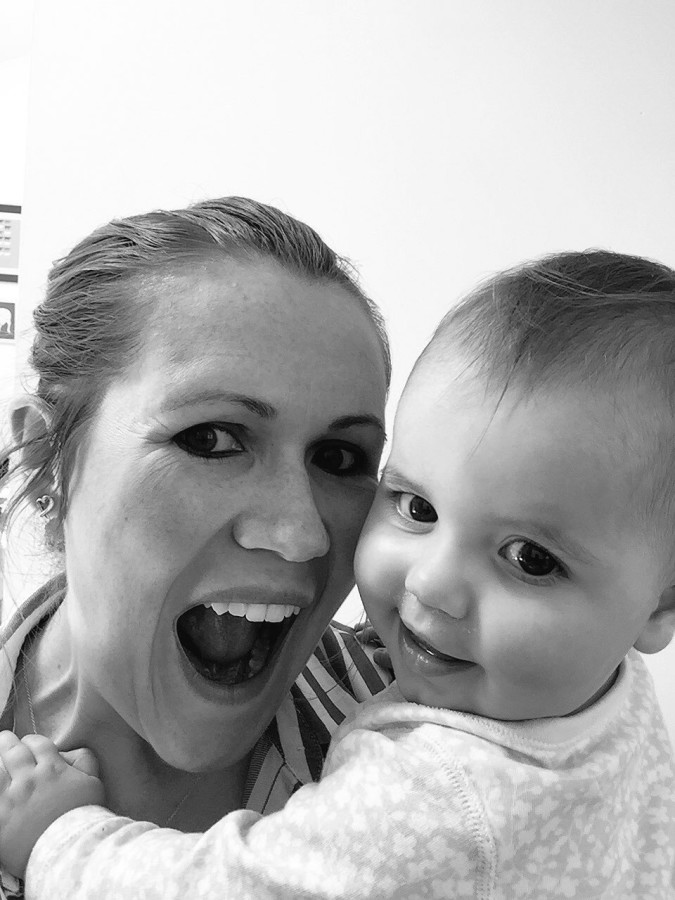 Around November 2012 my parents asked me what I'd like for Christmas and my forthcoming 30th birthday (January). It was a time in my life where I genuinely wanted for nothing. I set about compiling a rather super-charged Christmas List that manifested itself in a PowerPoint presentation entitled "All I Want for Christmas". I printed and bound the deck, posting it with a supporting Q&A. Each slide depicted my ever-growing passion for and desperation to study nutritional therapy with the Christmas and Birthday wishes being a polite request for a financial contribution to course fees at BCNH. The Q&A was intended to allay anticipated concerns around leaving a perfectly secure job and a career I'd spent nearly a decade building along. One of the points in the Q&A included:
What if you decide to start a family mid way through the course?
On starting the degree course (post Science Foundation Course) students have a total of 6 years to complete their studies. The college is very used to women taking time out during studies.
All seemed straight forward enough…
*
At the end of February 2015 I sent the Head of Education at college an email to let her know I was pregnant. Discussions began around my desperation not to take an entire year out and it was agreed I'd return to college in January 2016, catching up on what I'd missed in the first term between June and August once everyone else had finished up and before Year 4 begins in September.
Five months into the pregnancy I booked nursery visits and confirmed a place for our first born to start seven months later. It was all sorted. I'd exclusively breastfeed until 12 months, pump enough to cover nursery, drop her off, pick her up; just carry on as per…
I roll around in fits of mild hysteria now when I think back on those quite frankly ridiculous assumptions. Because, until you are actually raising a child of your own you have absolutely no idea how, despite your very best intentions, it's their way or the highway. Best-laid plans fly right out of the window, especially at the most crucial of times and you always, always need a Plan B (C, D and E for that matter)!
The first lecture back in the New Year was a painful one. I boarded a very, very early train with jeans tighter than I hoped they'd be at this point post partum. I headed for the same coffee shop near college I'd been to so many times before in previous academic years yet in a fit of absent minded sugar-craving sleep deprivation, ordered a chocolate twist to accompany my usual black, calorie free coffee. I was taunted for the rest of the day not only by that darn patisserie but by a lecture on sports nutrition. I was once a weight lifter, marathon runner, regular Parkrun attendee and now what? The only sprint I was doing was for the loo between slide animations.
There are many things that I hadn't quite factored in to the grand plan of returning to college. Especially the nursery germs… And lurgies will always reach (over 37.5 oC) fever pitch around a crucial deadline. Then, just as you're kindly granted extenuating circumstances for an essay and your child is fit as a fiddle to head back to nursery, you're left lumbered with the bug, shivering and sweating in bed whilst desperately trying to swot up on nutritional interventions to better support the immune system – I only wish I was joking!
Of equally painful ironic nature is the number of skipped meals, liquid dinners and chocolate raisins (always high grade M&S at least…) that have accompanied assignment writing. I've spent at least two solid days a week chained to a desk and really not moving very far but it's sure as heck paid off. This year I've achieved some of my best marks to date. Perhaps it's a renewed determination, a commitment to my family and it's amazing what paying eye watering sums to someone else to look after your child does to banish procrastination. I wonder what I could have achieved in previous years if I hadn't put on multiple loads of washing, reordered my recipe card collection and plotted Pinterest-inspired bathroom renovations.
It's been a long old slog and then some. I've reached a point I never thought I was getting to; especially when I look back at February. I was at the kitchen table desperately trying to complete a reference list, my sister at the stove cooking meals to see us through that deadline week, all while my husband who'd worked an 11 hour day, is left jiggling a screaming baby.
But no one will ever take this achievement away from us. And it really has been about all of us. I've been propped up by friends, family and college tutors. I've always been such a firm believer that you're the product of those you surround yourself with. So thank you – and I of course blame each of you for those chocolate raisins…
I now hold the Level 6 Diploma in Nutrition & Health. I have one year remaining of clinical practice that will hopefully leave me equipped to embark on a successful nutritional therapy career. I am looking for seven case studies for the year ahead. You can find out more about the student clinic here (https://www.bcnh.co.uk/student-consultations/) and do leave your details in the comments below if you're keen to be considered as one of my case studies.